Union Coop Renews ISO Certification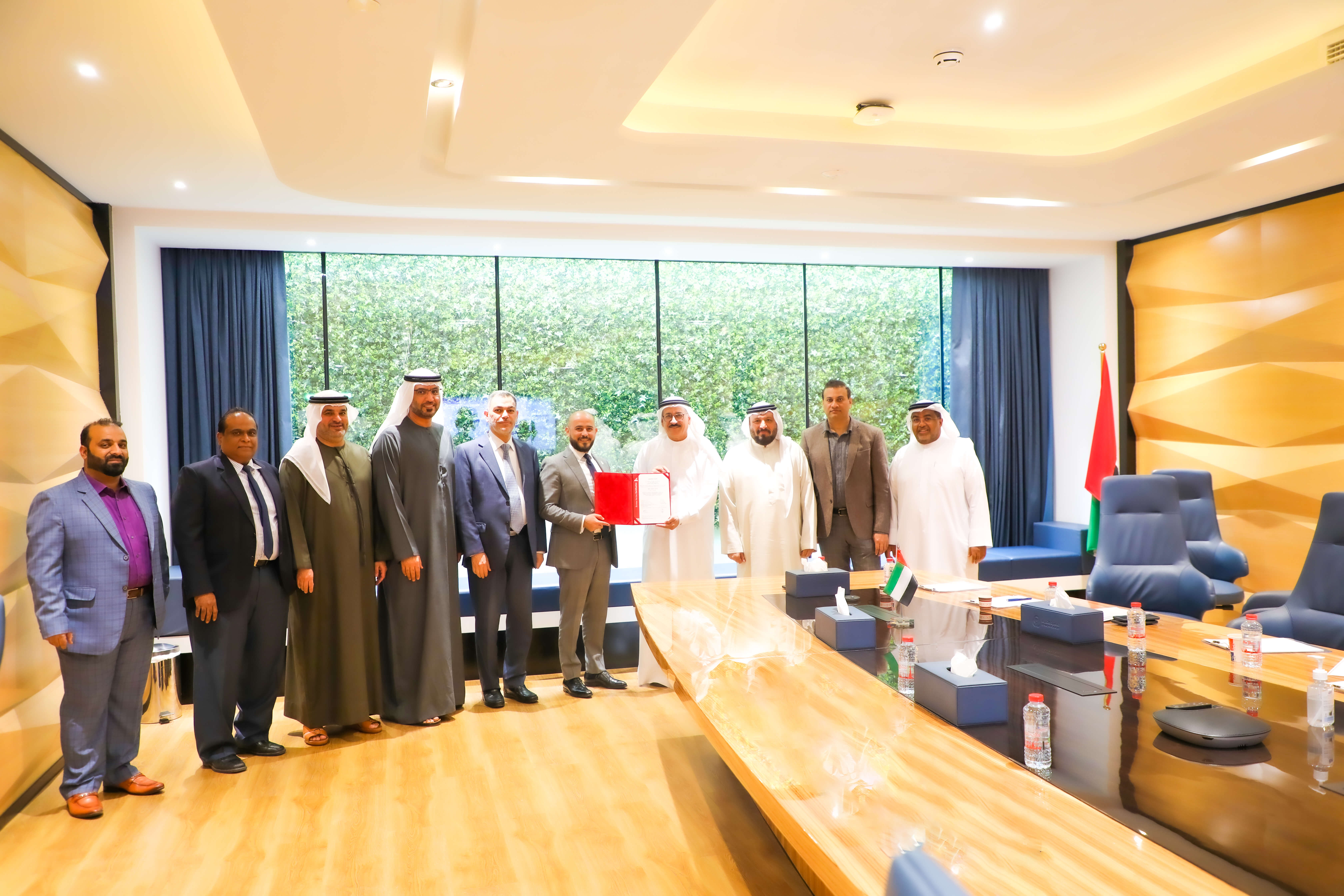 Prepared By: Benoi Nair
Image By: Ali Alnuaimi 
ISO 22301, the Bureau Veritas Certification Mark is recognized globally as a valued symbol of reliability, sustainability and trust.
Dubai, UAE:
Dubai-based retailer 'Union Coop' successfully obtained the ISO 22301, an Information Security Management System Certificate through its IT Department. This renewed accreditation provided by Bureau Veritas, Dubai Branch would further strengthen Union Coop's international standard for its business continuity system in terms of practices and procedures.
Representing Union Coop, the accreditation certificate was received by the Managing Director Mr. Abdulla Mohammad Rafie Al Dallal, from Mr. Marwan Aridi, Certification Manager at Bureau Veritas in the presence of several Directors of Divisions and Departments of Union Coop. The ceremony was held at Union Coop's headquarters at Al Warqa City Mall.
On this achievement, Mr. Aiman Othman, IT Director, Union Coop commented that the renewal of ISO global certification for the 'Business Continuity' standard confirms the efficiency of Union Coop's information system, its ability to face challenges and maintain business continuity standards in unforeseen situations like disasters or crisis. This further indicates that obtaining the ISO certification reflects Union Coop's commitment and distinction to its smart electronic system that ensures service continuity while assuring the highest levels of quality and safety.
The IT Director thanked other Divisions and Departments within Union Coop, namely Happiness & Marketing Dept., Human Resources & Emiratization Dept., Trading Div. and Operations Div. for their extensive cooperation and solidarity, which helped in improving the existing services and played a pivotal role in renewing the ISO Certification. He further hinted that new departments would be added in the current year to renew the certificate, which will further boost the Cooperative's ability to identify the risks and ensure business continuity amidst unforeseen circumstances.
---
---