Home delivery
Taking a step ahead in terms of pleasant consumer experience and happiness, Union Coop – the largest Consumer Cooperative in the UAE added options of supermarket delivery in Dubai. In terms of grocery delivery in Dubai, Union Coop accepts limited order for each delivery slots for orders made online. Apart from grocery home delivery in Dubai, Union Coop takes up to 4 working days for delivery for non-grocery items like perfumes, electronics and others.
While ordering online and to be eligible for home delivery, a consumer has to make minimum order which will be mentioned in the page.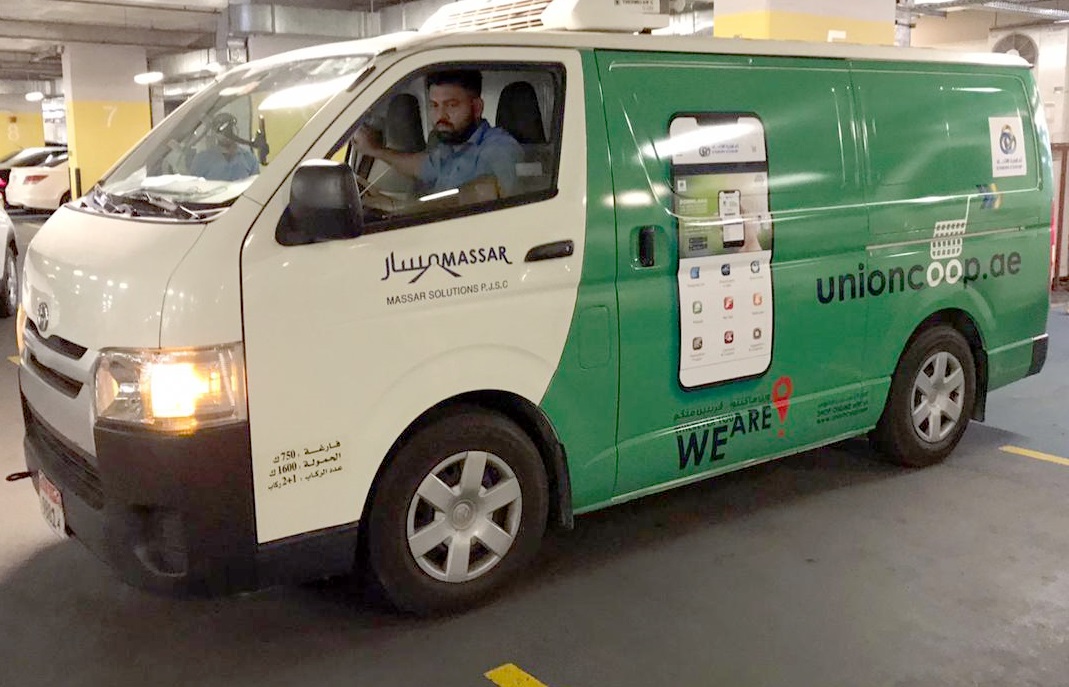 Premium home delivery service from Union Coop allows consumers to enjoy quality products and services within the comfort of their homes. At present the grocery delivery is available for Dubai Residents, whereas electronics delivery services is limited only to Dubai, Sharjah and selected areas from Ajman. Consumers can be assured of the fact that Union Coop follows the highest international standards of public health & safety throughout the year to ensure the display and delivery of products safely and healthily.
Consumers can place their order using the Union Coop 'Smart App' or the 'Web Store' to be eligible for the home delivery services.
For more about Online Shopping click here
Consumers Please Note:
For grocery category we accept limited orders per delivery slots for online orders which customers can select on the checkout page. We close the delivery slot once we receive the orders allocated to that particular delivery slot. However, customers can select next available delivery slot and place order.
For areas near the 8 branches ( BARSHA, BARSHA SOUTH, UMM SUQEIM, AL WASL, ALTOWAR, MIRDIF, AL AWEER, NAD AL SHEBA) for 2 hours' delivery slots starting from 10am to 10pm such as 10am to 12am, 12am to 2pm, 2 pm to 4 pm and so on.
For Locations far from 8 branches ( BARSHA, BARSHA SOUTH, UMM SUQEIM, AL WASL, ALTOWAR, MIRDIF, AL AWEER, NAD AL SHEBA) we have 3 delivery slots 10 am to 2 pm, 2 pm to 6 pm and 6 pm to 10 pm. Customers can expect their orders between selected delivery slot.
For Non-Grocery items like perfumes, electronics we take up to 4 workings days for delivery.
The minimum order is 100 AED (excluding VAT) with delivery charges starts from AED 10 up to AED 20  only
within Dubai.
You can integrate your Tamayaz card/shareholder number with Union Coop online store and enjoy Tamayaz benefits.
Delivery is available 7 days a week, in case of any inconvenience or interruption of delivery services we apologize in advance.
The Delivery charge is subject to changes based on business requirements.
---