Who's got your Back???? These might be the reasons you are having back pain!!!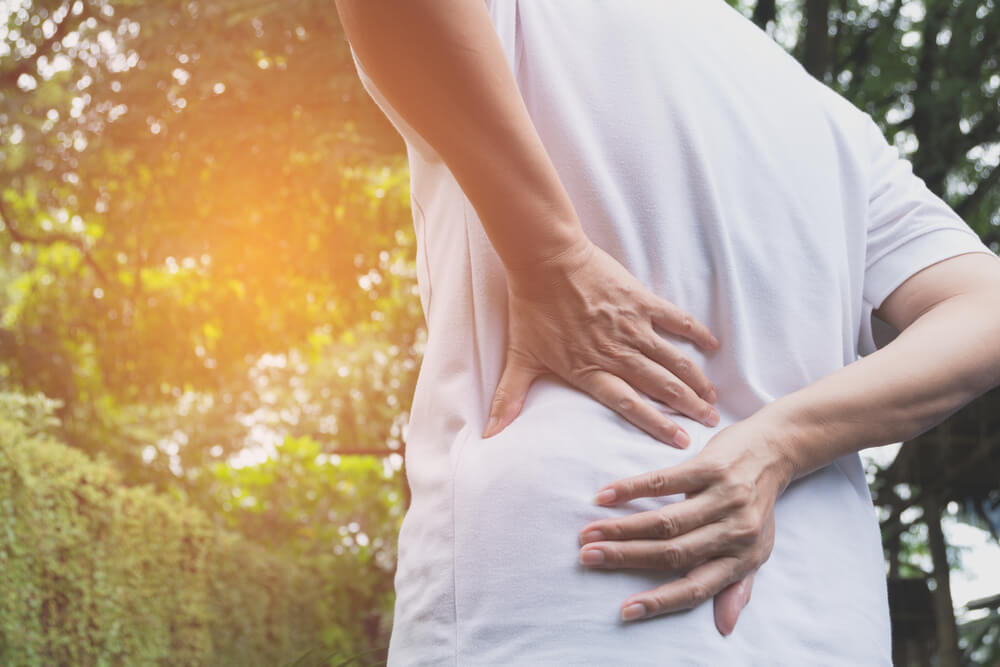 'Back pain' is no longer an ailment but a modern-day reality that most of us are dealing with in our daily life. While some of us make serious lifestyle changes to work around the issue, some less-fortunate individuals require medical intervention (sometimes surgical) to deal with the pain.
Here are 6 common causes of back pain:
You've put on a few pounds –
Since spinal cord and the supporting muscles play a primary role in stabilizing the body, excessive weight strains it further. Accumulated weight, especially in your mid-section, changes your posture, which again leads to back pain. Therefore, losing those extra pounds will not only help in recovering your natural posture but gradually relieve back pain.
Lack of physical activity –
Like the saying goes 'health is wealth' and back pain is an indication of poor health. Another reason why your back hurts is lack of physical activity, which leads to 'weight gain'. A sedentary lifestyle can not only lead to weakened muscles but also muscle depletion with age. The supporting muscles of the spine should be strong enough to hold the weight intact, which is why you need to consult your physician who can help you decide on ideal weight and different ways to achieve the same.
Your ideal posture –
This point can be considered as the root cause of all evils including 'back pain'. The millennial lifestyle has you staring at your smartphone and laptops most of the time while sitting in an unnatural position with slouched shoulders and protruded heads. Misalignment like these puts pressure on your spine and eventually starts creating issues. Consulting a physiotherapist or a physician to analyze your posture issues will gradually help you in eliminating back issues.
Shoe story –
Who would have thought that poor selection of shoes can lead to all sort of troubles including back pain??!! Wearing unsuitable shoes distribute body weight unevenly and in the long run, lead to ligament issues and even back pain. Choosing shoes with proper heal support and a good arch is imperative to healthy weight distribution.
No Smoking –
This point to some might be more or less shocking because smoking generally is associated with lung issues. However, 'nicotine' in the cigarette harms blood circulation and also it inhibits the body's ability to absorb calcium from food as well. There you go, we gave you additional reasons to 'stop smoking' J
The silent KILLER 'STRESS' –
Stress and depression in the body lead to the release of 'Cortisol' hormone, which leads to tensed muscles in the shoulder and back. Cortisol leads to weight gain and fat accumulation in the belly region, which leads to the unnatural arching of the spine to compensate for the change in body posture. If you are stressed or depressed, don't be shy to seek professional help.
It is safe to conclude that back pain is a menace that can be reversed with important lifestyle changes. If you had a good read, then give this blog a thumbs up and share with your near and dear ones. Have something to say? Drop a comment!
P.S: Consult a professional for advice. The blog is for informative purpose only.
Good Reads:
Diabetes and Artificial Sweeteners: Not an End to Sweet Life!!!
Broccoli 'The Italian Asparagus' – As Never Known Before!