Union Coop Takes Australian Rock Melons Off Its Shelves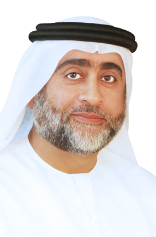 Prepared By: Benoi Nair
8 March 2018
Fresh Category Trade Department Manager, Mr Yaqoob Al Balooshi, confirmed that Australian melon fruit had been withdrawn from all of Union Coop's branches. This move is in line with Ministry of Climate Change and Environment's (MoCCAE) decision to retrieve the fruit (Australian Rock Melon) from state market, per Ministerial Decree No. 433 of 2017 on Rapid Alert System for Food.
Showcasing Union Coop's interest in health and safety of the consumers, Mr. Balooshi states that the decision was implemented with immediate effect in all branches as soon as the confirmation was received. He acknowledged the fact that Union Coop still maintains a variety of melon fruits from popular destinations such as Yemen, India, Sudan and other countries.
---