Union Coop Signs a contract with AL Aber contracting to construct Umm Al Quwain Residential & Commercial Project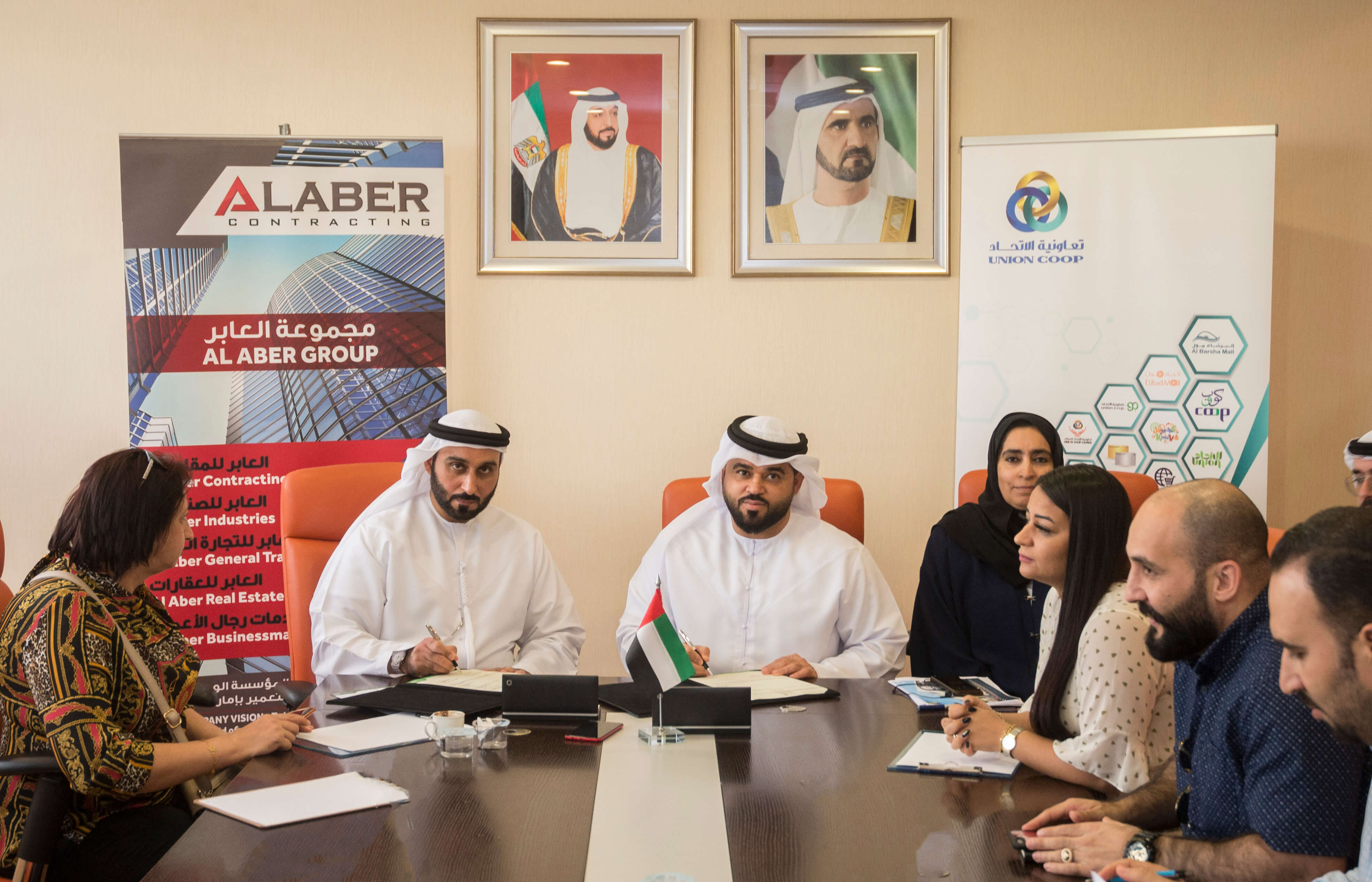 Prepared by: Marwan Alquran
Photographer: Sultan Almarzooqi
Union Coop the largest consumer cooperative in the UAE, signed an agreement with AL Aber Contracting to construct the first residential and commercial project for Umm Al Quwain Coop. the project that is going to be managed by Union Coop. is located at Al Salama 3 area alongside Fruits and Vegetable Market and opposite to Sheikh Khalifa hospital. It is expected to be accomplished by the end of 2020.
The announcement has come during a press conference held by Union Coop for this purpose.
The agreement was signed by H.E. Khalid Humaid Bin Diban Al Falasi, CEO of Union Coop, and Mr. Abdullah Mohammed Al-Abdullah General Manager of AL Aber Contracting, in the presence of Eng. Madiya Al Marri, Director of Properties and Projects division at union Coop, in addition to a number of executives from both sides.
In the details, H.E. Khalid Humaid Bin Diban Al Falasi said: "This Commercial and residential center consists of a basement, ground, first and second floors at a cost of AED 52 million and a total Buildup area of ​​201,707S.F. The Center shall include 15 commercial shops, 70 residential apartments, 233 car parking spaces located in the basement, ground floors and outside the building, in addition to Umm Al Quwain hypermarket. The expected time of project completion is December 2020.
"The number of the registered Umm Al Quwain Coop shareholders are 888. Union coop on the other side has a long experience in managing cooperatives and will strive to achieve the highest level of profit to the shareholders in addition to offering the best deals and the best goods at competitive prices". Union Coop's CEO added.
---