Union Coop Pays Tribute to the Martyrs on Commemoration Day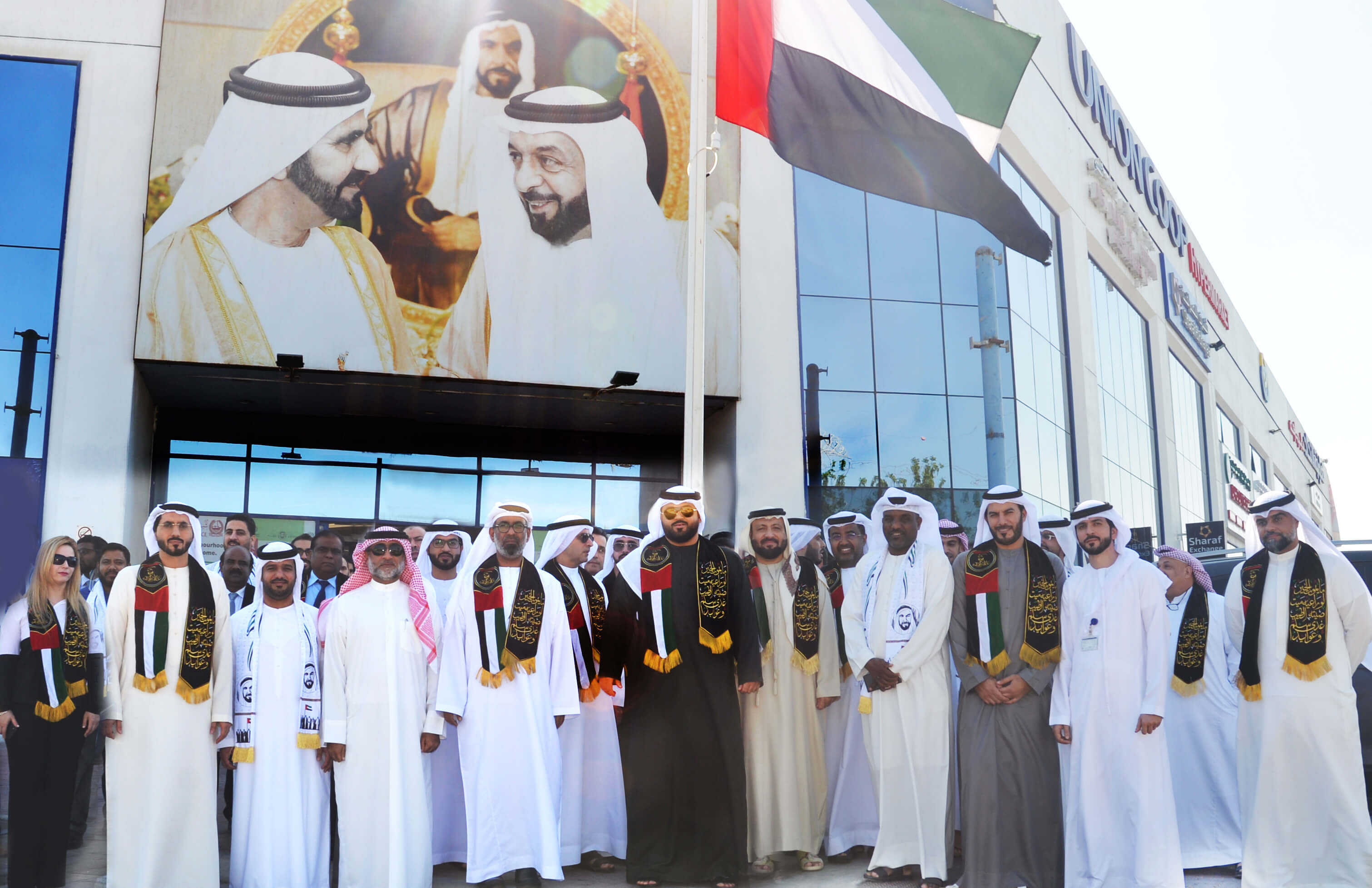 Prepared by: Benoi Nair
Retail Pioneer half mast the National Flag in all of its branches and business centers to honor the sacrifices of the Martyrs
Dubai, UAE:
On the occasion, H.E. Khalid Humaid Bin Diban Al Falasi, CEO of Union Coop said: "The United Arab Emirates this Thursday celebrates 'Martyrs' Day to show our appreciation and pride towards the sacrifices and dedication of our fallen warrior brethren. We salute their courage and sacrifice to uphold the National flag and maintaining stability throughout the region, thereby setting a great example of loyalty towards the homeland for others to follow."
"On this auspicious occasion, on which the entire nation of UAE signifies the attributes of heroism and sacrifice, we praise and recognize our brave martyrs, who wrote an immortal chapter of courage and glory."
"Words cannot explain the sense of gratitude and appreciation we hold towards their families. May 'Allah' the almighty bless their courageous souls as well," said Al Falasi.
---