Union Coop execute constructions of Nadd Al Hamar Center Project worth AED 55 Million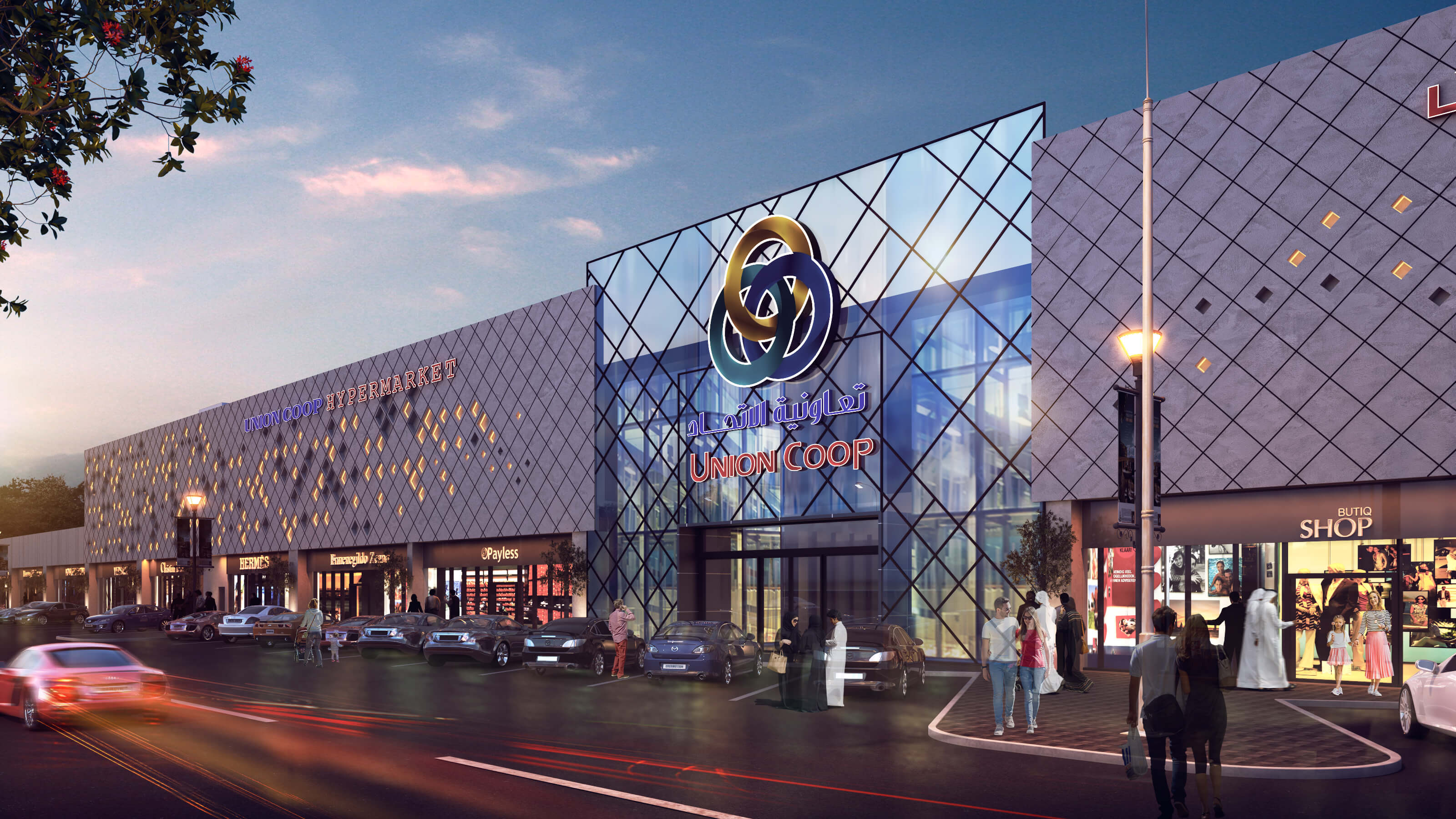 Prepared By: Benoi Nair
New Commercial Center expected to open in Q3 2021, will boost stock storage space by 7%
Dubai, UAE:
Union Coop, the largest Consumer Cooperative in the UAE has signed a construction contract to start the construction of Nadd Al Hamar Hypermarket and Nadd Al Hammar Showrooms in Gardens area, worth AED 54 Million and 877 thousand. The latest investment falls within Union Coop's framework of rapid expansion in the emirate of Dubai and seeks to increase the strategic food reserves to support government efforts in confronting existing and future challenges.
Talking about the project, Eng. Madiya Al Marri, Investment Division Director, Union Coop said, "We have already completed the necessary formalities concerning license and architectural design, required to build the new project, which is consisting of 2 floors – Ground and First, with a Union Coop branch in the first floor covering an area of 59,545 sq. ft. This will raise the warehousing capacity by 7%. The project totals a build-up area of 165,650 sq. ft."
"The project includes several stores on the ground floor covering an area of 21,053 sq. ft. providing important activities to serve the neighbourhood. The shoppers will be taken care of with ample parking spaces of 157 spaces, in addition to other facilities like prayer rooms and restrooms," said Al Marri.
"The execution stage of the project is expected to start in the upcoming month of May and continues for 450 days. The branch is expected to open in the third quarter of the year 2021," indicated Al Marri.
---