Union Coop: Consumers can expect 'Promotion' with up to 60% Discount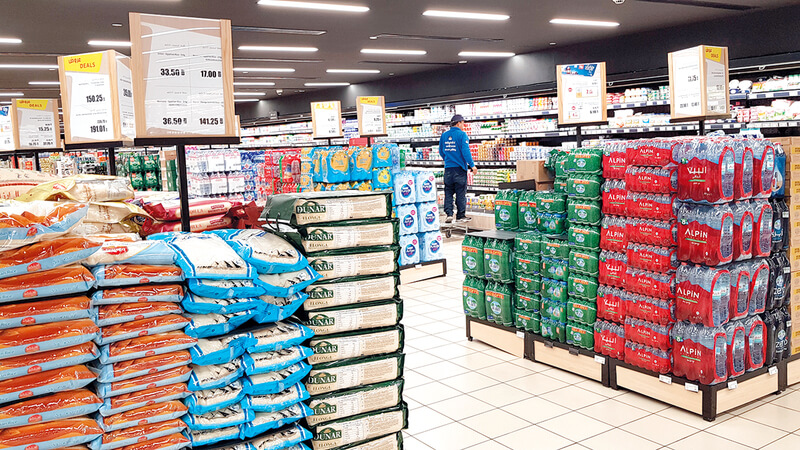 Translated By: Benoi Nair
Source: Emaratalyoum
The intense competition sees malls and retail outlets expand their offerings and increase sales in May
Dubai, UAE:
Dubai-based 'retailer' Union Coop confirmed that the retail market in Dubai is currently witnessing healthy competition due to the increasing number of commercial centers and retail outlets across, as they are preparing to launch competitive offers, discounts and promotions – both in their physical stores and through their digital platforms. All of these are coming after the conclusion of the holy month of Ramadan and Eid Al-Fitr offers.
Union Coop continued: The current year is witnessing increasing competition between outlets, due to the shift in consumer behavior and their clear use of online shopping platforms and smart applications for searching competitive offers, which would prompt many sales outlets to offer better discounts. Similarly, supplier firms are also expanding import channels to get goods in large quantities and offering them at competitive prices.
As per Union Coop's monthly report, the month of Ramadan witnessed promotional campaigns at all levels, wherein the percentage of discounts in some outlets reached 75%. Union Coop further noted that a large section of retail outlets will soon announce 'May' promotional campaigns in the coming days, considering the social and cultural aspects of Dubai. To maintain the steady pace of sales and attract a large segment of consumers, the rate of discounts on basic commodities will reach 60% during the month of May 2023, as per the statistical analysis of retail specialists.
Union Coop further indicated that several sales outlets offer multiple options based on the varied budgets of societal members, as the products they offer vary for each outlet. This further highlights Union Coop's effort in the past months to combat inflation, wherein the cooperative discount reached 65% on essential products. This falls within the category of Union Coop's social responsibility initiative to meet the needs of shoppers and reduce their burden.
The cooperative indicated that retailers today are innovating new methods to announce their promotional campaigns and attract shoppers such as offering free delivery to people who shop online and through smart apps, and this is consistent with the wide options in the new electronic and virtual platforms preferred by a large number of shoppers now.
Union Coop is committed to offering varied discounts on all food and non-food commodities, noting that the current offers are diverse.
---