Union Coop Celebrates UAE Flag Day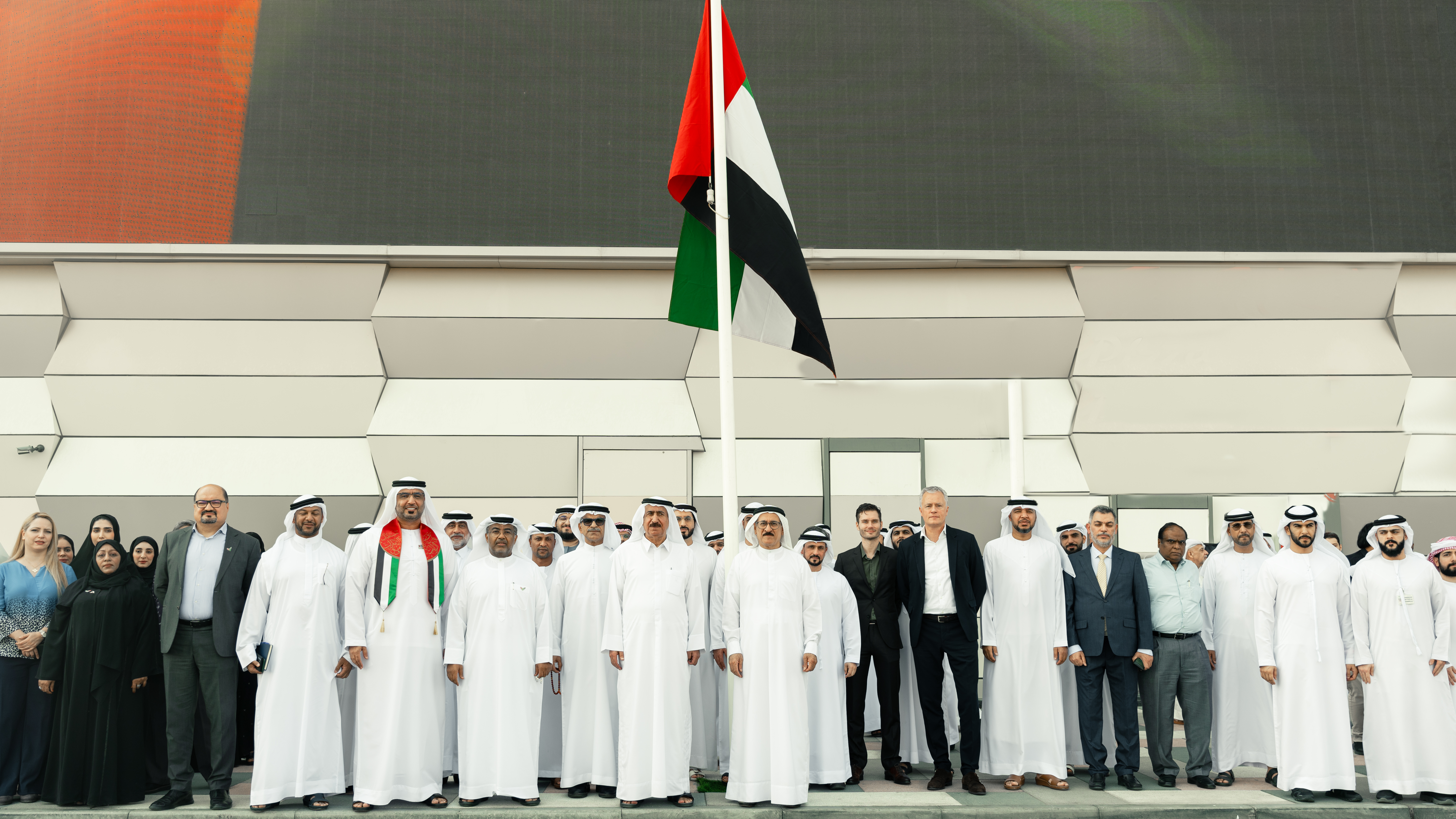 Prepared By: Benoi Nair
Image By: Ali Al Nuaimi 
Retailer proudly raises the UAE flag at all its branches, commercial centers, and strategic locations in the Emirate of Dubai
Dubai, UAE:
Union Coop marked the significance of "Flag Day," a timeless national celebration observed on the 3rd of November each year. The cooperative actively participated in this event by hoisting the United Arab Emirates' flag at all of its 27 branches and 7 commercial centers situated throughout the Emirate of Dubai, in addition to staff accommodations. This symbolic gesture reaffirms the organization's loyalty and deep-rooted connection to the nation and its visionary leadership.
To celebrate the occasion, H.E. Majid Hamad Rahma Al Shamsi, Chairman, Eng. Abdulla Mohammad Rafie Al Dallal, Managing Director, along with Union Coop's Directors and Managers of various Divisions and Departments, accompanied by dedicated employees, came together to raise the flag in a formal ceremony held in front of Al Warqa City Mall in Dubai. Simultaneously, flags were raised at all other Union Coop-affiliated outlets, with the active involvement of employees at each branch and center. Shoppers and visitors alike joined in this exceptional and unifying national event.
Union Coop took this opportunity to underline the significance of Flag Day, emphasizing that it is a momentous national occasion where all individuals express their profound sense of belonging and unwavering loyalty to the nation and its visionary leadership. It underscores the pivotal role of the flag as a symbol of unity and national identity, while also highlighting the remarkable achievements of the country across diverse sectors, further solidifying its unique global standing.
---
---