Union Coop Celebrates Emirati Women's Day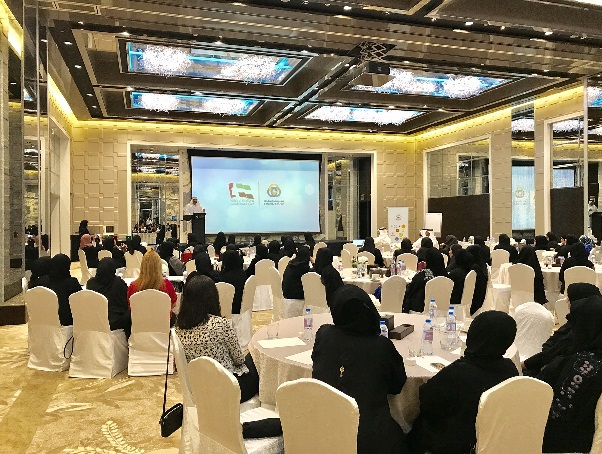 UAE, Dubai, August 28, 2017:
Union Coop, the largest consumer cooperative in UAE, celebrated Emirati Women's Day, organized under patronage of H.H. Sheikha Fatima bint Mubarak, Chairwoman of the General Women's Union, Supreme Chairwoman of the Family Development Foundation and President of the Supreme Council for Motherhood and Childhood, the "Mother of the UAE, The event is held under the slogan "Women are Partners in Benevolence and Giving" at Hyatt Regency hotel -Dubai.
In this regard, His Excellency Khaled Humaid Bin Dhiban Al Falasi, CEO of Union Coop, said that Union Coop has 233 women among its 382 Emirati employees, 60% more than male Emirati employees. He said that this shows the faith of the Coop's management in Emirati women's capabilities and abilities, in addition to its commitment to ensuing that its strategic goal are in line with the government's wise vision, which aims to give Emirati women an equal opportunity in the public and private job market so that they can be creative and innovative.
"Women are the undisputed strategic partner of men, and are the cornerstone of the success of societies in all aspect," Al Falasi said, adding that the UAE's leadership provided all means to ensure the success of women and enabled them to assume the highest positions in the UAE do to its conviction that teamwork is the secret of success and creativity in advanced states.
At the conclusion of the event, Union Coop honored a number of distinguished Emirati women employees for the contributions to realizing achievements that contributed to developing the Coop and providing the best services to customers.
Photo caption:
-From the celebration
-Some of the honored women
---