Union Coop Celebrates Emirati Women's Day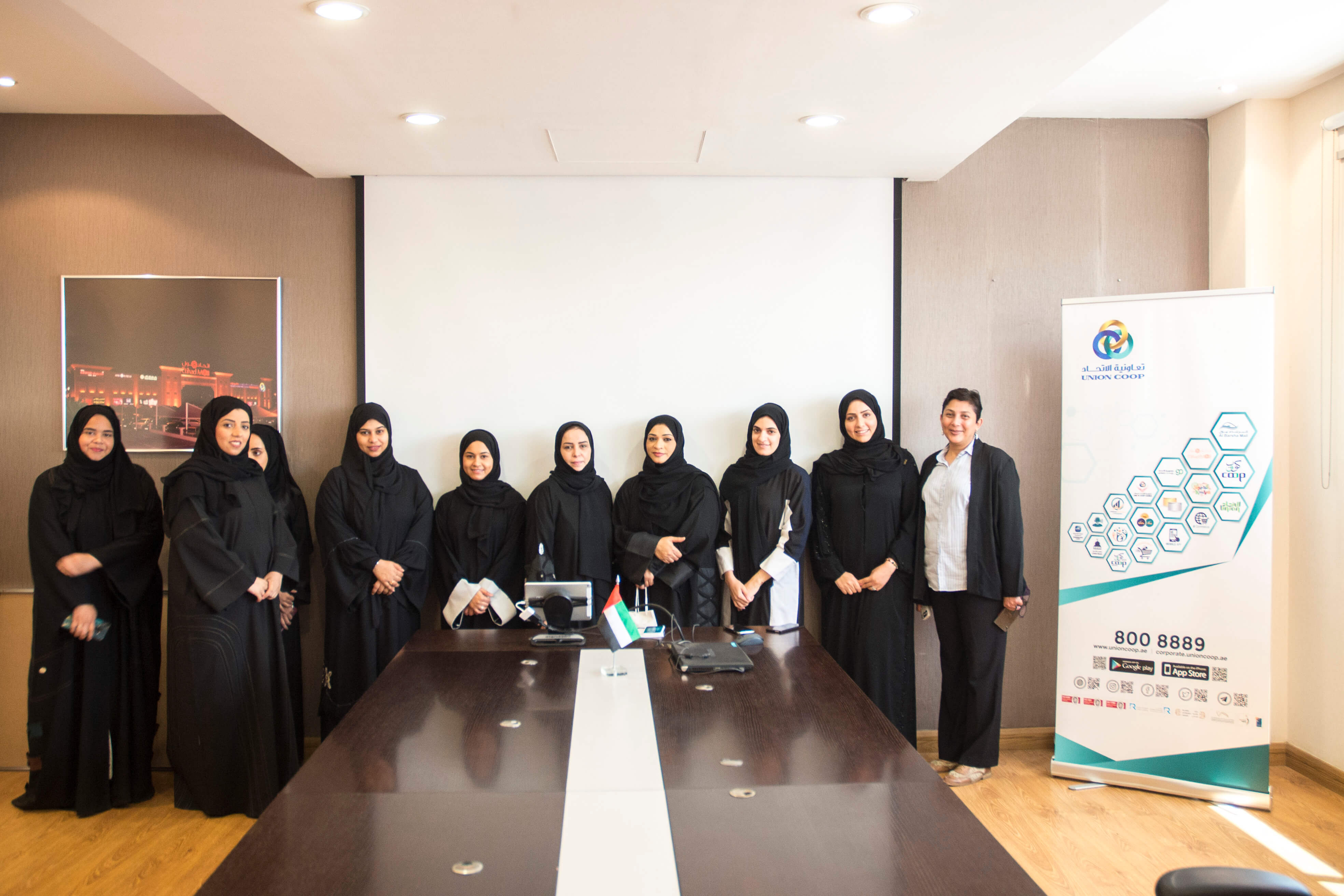 Prepared by: Marwan Alquran
Photographer: Sultan Almarzooqi
Union Coop, the largest consumer cooperative in UAE, celebrated Emirati Women's Day, which is organized under patronage of Her Highness Sheikha Fatima Bint Mubarak, Chairperson of the UAE Women's Federation, Chairperson of the Family Development Foundation (FDF), President of the Supreme Council for Motherhood and Childhood, and the "Mother of the Nation." The event is held under the slogan " Women a symbol of tolerance ".
In this regard, His Excellency Khalid Humaid Bin Diban Al Falasi, CEO of Union Coop, said that Union Coop has 220 Emirati women employees. This shows the confidence of the Union Coop's management in the Emirati women's capabilities; in addition to that, Union Coop is committed to correlate its strategic goals to be in line with the government's wise vision, which aims to give Emirati women an equal opportunity in the public and private job market to be creative and innovative.
"Women are the undisputed strategic partner of men, and are the cornerstone of the success of societies in all aspects". AL Falasi said. Adding that the UAE's leadership provided the woman with all means of success and enabled her to ascend the highest positions in the UAE.
In the same framework, union coop held withdrawals on 22 "Afdhal" gift card worth 200 dirhams each and granted 23 hours of happiness to the female winners of staff in this occasion
Photo caption:
-From the celebration
---