Information Technology Director Honored by World CIO 200 Summit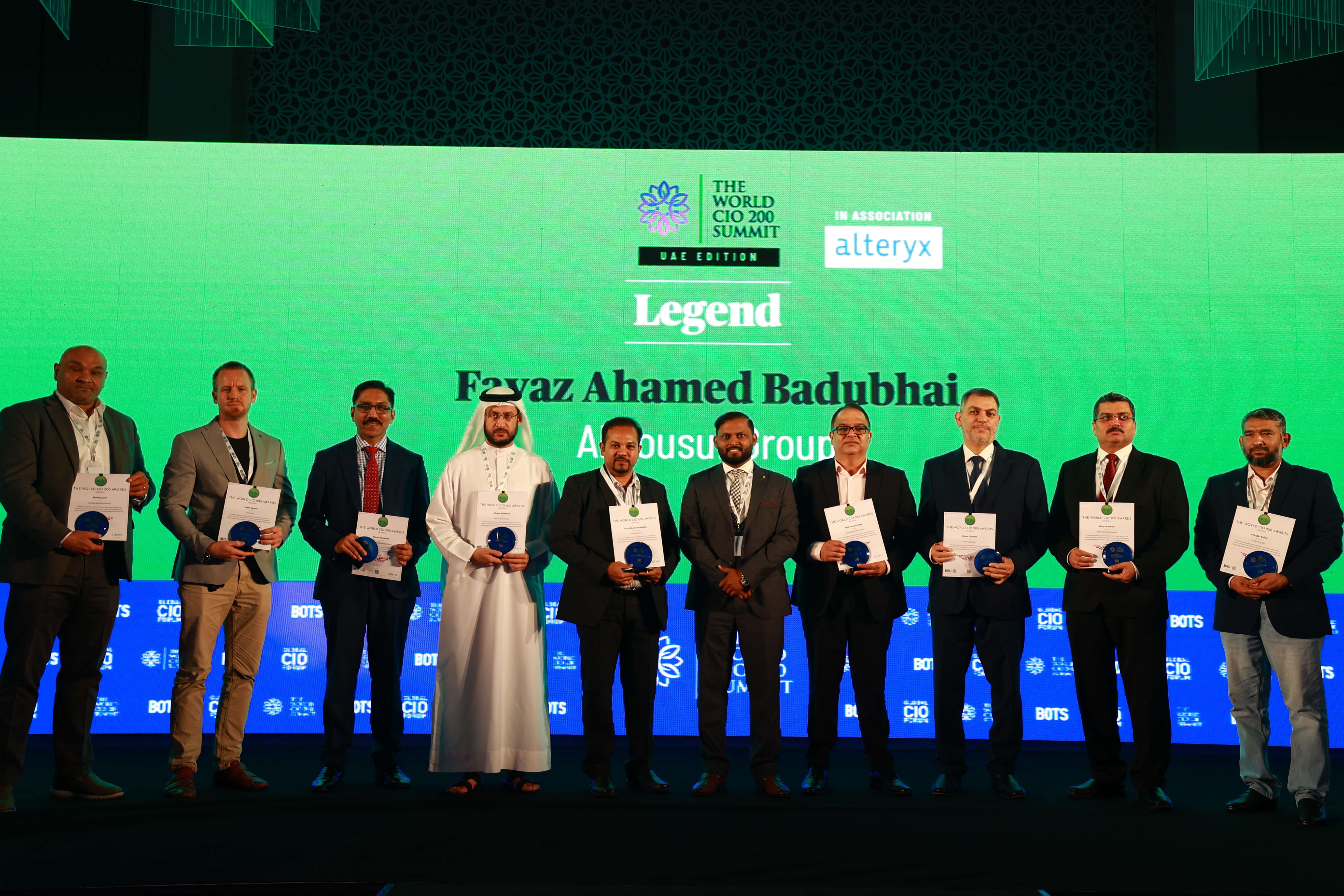 Prepared By: Benoi Nair
Mr. Othman was honored with the title of 'Legend' at the World CIO 200 Awards
Dubai, UAE: –
The World CIO 200 Summit awarded Mr. Aiman Othman, IT Dept. Director, Union Coop was bestowed with the title of 'Legend' at the World CIO 200 Awards. The title was awarded for his achievements as a leader in DIGITAL transformation, in developing institutional excellence and his contribution to the development of Union Coop's e-commerce platform.
Commenting on the achievement, Mr. Aiman Othman confirmed that the award was submitted and registered for the e-commerce category and the areas in which it was developed with respect to Union Coop. Thankfully, the award was awarded for this category, pointing out that e-commerce in the Union Coop enjoys a great deal of attention and importance from the board of Directors.
He pointed out that the award is internationally accredited and presented to the participating and winning entities in appreciation of their efforts in the field of smart development of its platforms, as the cooperative has achieved concrete goals through its application of the latest technological systems based on the knowledge of modern management and marketing, MODERN business transformation and constructive technical efforts towards dynamic e-shopping solutions that contributed to raising the level of e-commerce capabilities.
He pointed out that Union Coop's work in the retail sector is multifaceted, especially with regard to consumers, pointing out that the cooperative is keen to deliver its smart and digital services to consumers in many ways according to their categories and cultural backgrounds in order to achieve the peak happiness level.
He pointed out that the development of electronic networks and e-commerce channel in the Union Coop is not for commercial purposes only, but it goes beyond to establish a solid institutional image and build advanced plans in preparation for the future.
It should be noted that World CIO 200 Awards was organized by BOTS and Global CIO Forum.
---
---