Dubai Municipality honors Union Coop for its participation in the field cleaning campaign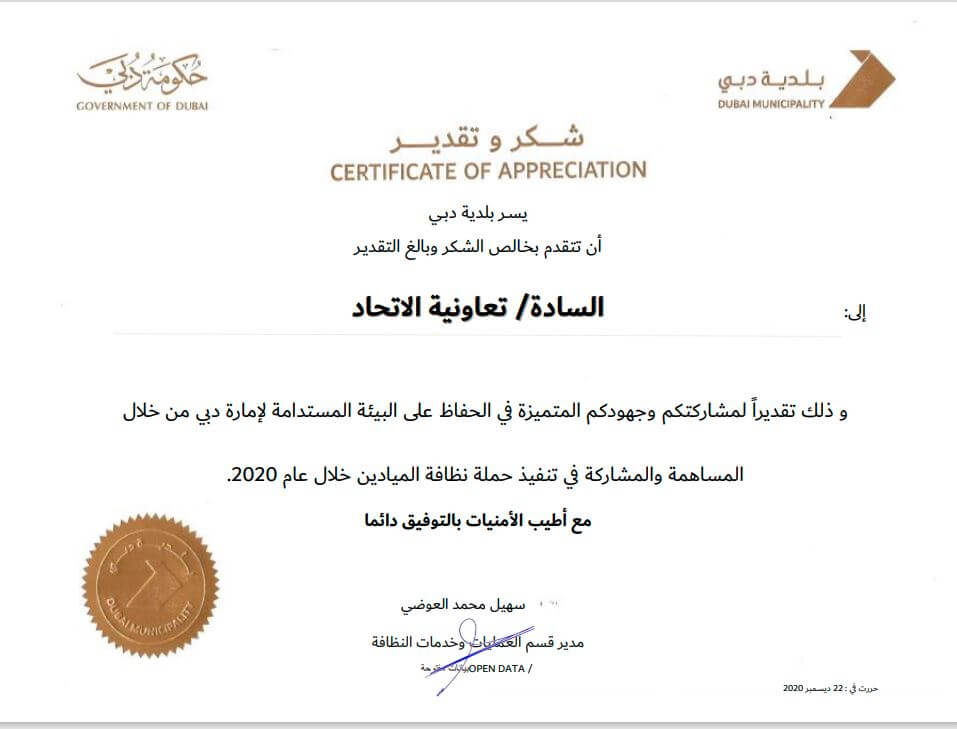 Prepared by: Marwan Al-Quran
Photography: Source
Dubai Municipality honored Union Coop, the largest Consumer Cooperative in the UAE, for its distinguished efforts in preserving the sustainable environment of the Emirate of Dubai through its contribution and participation in the "Field cleaning campaign" during the year 2020".
For his part, Mr. Ahmed Bin Kenaid, Director of Human Resources and Emiratization- Union Coop, said. "A number of Union Coop employees, in coordination with the employee housing unit in the cooperative, along with the staff of Dubai Municipality, participated in the cleaning campaign out of their keenness to maintain the cleanness of the emirate of Dubai and contribute with the concerned authorities to popularize and instill the concept of Community volunteering, pointing out that the cooperative is working closely to implement workshops on an ongoing basis for its employees in relation to public health and safety to be applied in their work and daily life.
It is worth mentioning that Union Coop participates and implements large-scale community campaigns and initiatives to preserve the environment, in addition to its support to many governmental and private institutions and agencies.
---