Coop Factory Outlet Project in its Final Stages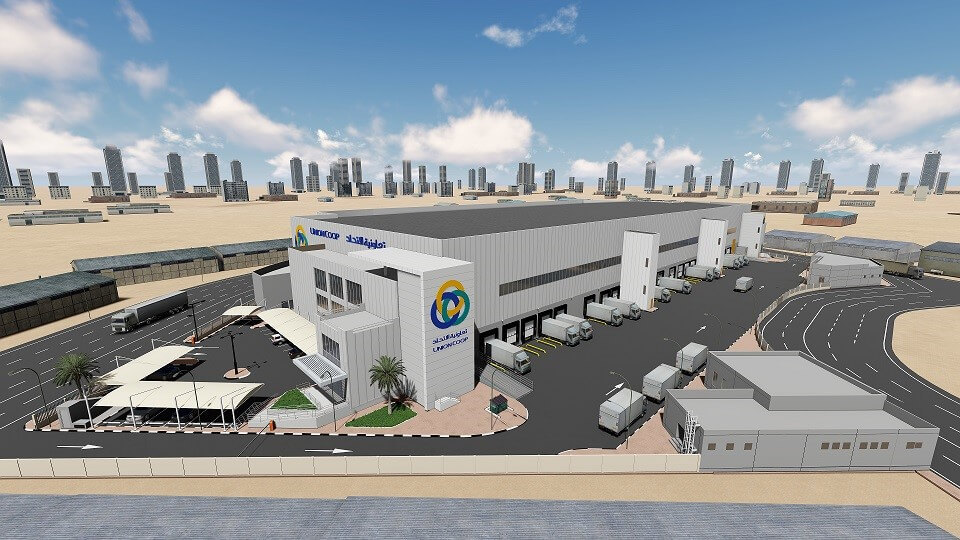 Prepared by: Benoi Nair
Photographer: Source

Union Coop, the largest Consumer Cooperative in the UAE revealed advancement details about its 'Coop Factory Outlet', one of the strategic projects of Union Coop in Al Tayy area; the new factory outlet is in the final stages and will start operating in the third quarter of 2019.
In details, Eng. Madiya Al Marri Director of Properties and Projects Division said, "The project is Union Coop's central warehouse established on a land area of 200,000 sq. ft. in Al Tayy area, at a total cost of AED 65 Million. The warehouse will be utilized to cover the necessary strategic stock and cater to the growing demand of Union Coop branches. The new warehouse will improve the storage capacity of goods and ensure its availability all the times, in addition to acting as a wholesale hall that will contribute to increasing the annual revenue of Union Coop".
"The total buildup area of the project is about 162,500 sq. ft. it consists of central warehouse and a group of service buildings as well. The warehouse itself is about 125,600 sq. ft., with a storage height exceeding 14 meters. It will also include storage containers for food, non-food items and Cold Stores/Freezer Storage units, which is served through 22 gates to receive and deliver supplies". Al Marri explained.
Al Marri further added, "The warehouse is being equipped with the latest equipment for operations such as loading, unloading, handling and storage. The outlet will also include a wholesale hall and Administrative offices.
---