Battling COVID-19: Union Coop Operates with Approx. 425, 000 sq. ft. Storage Capacity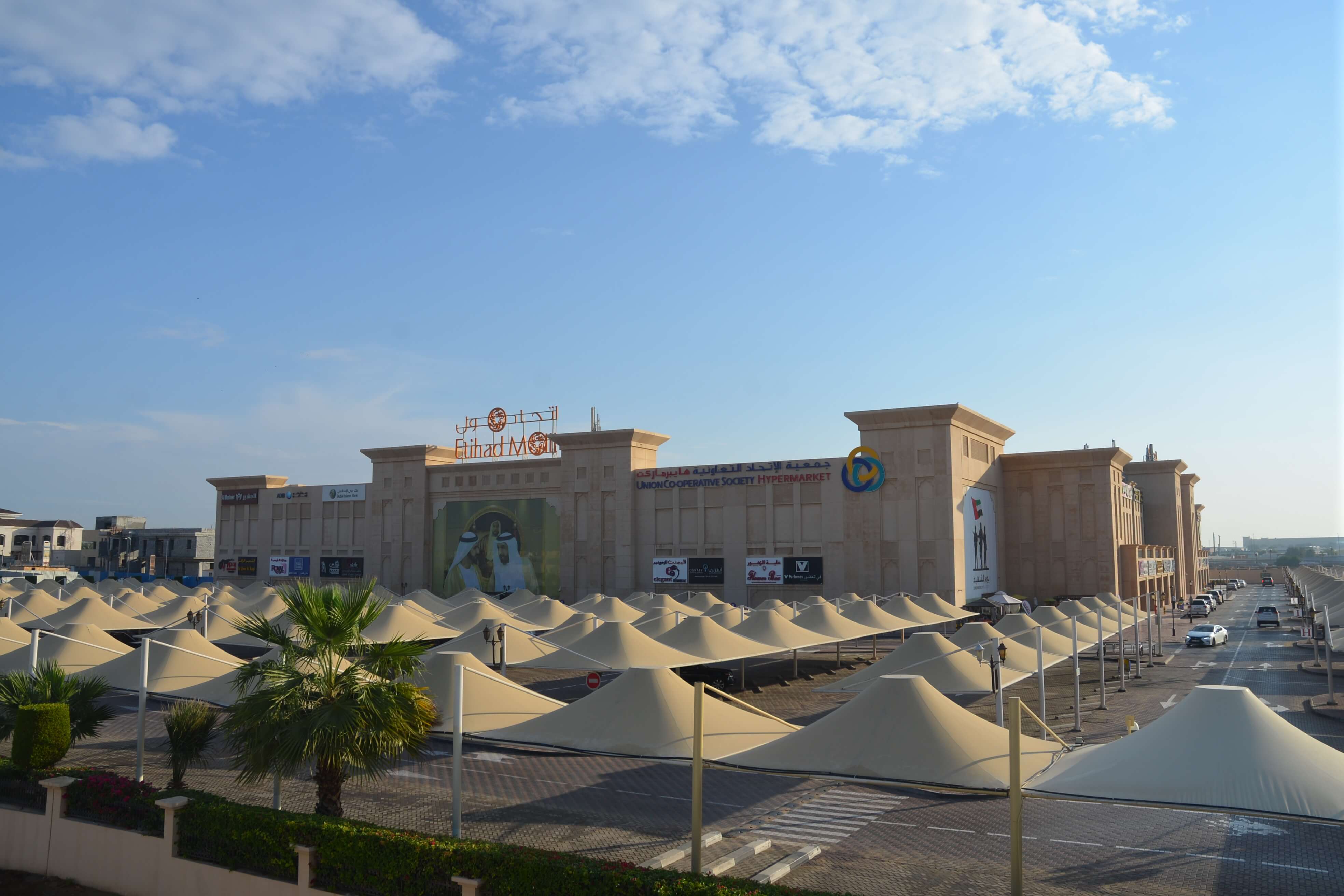 Dubai Economy appreciated Union Coop for its contributions to the strength and sustainability of the national economy amidst the current situation
Dubai, UAE:
The Dubai Economy has reassured that the stock of food and non-food commodities in retail outlets of Dubai is sufficient to meet the short-term and long-term needs of the community for a long time, as Union Coop has one of the largest food and non-food warehouses in the Middle East, with the stock and storage capacity exceeding 424,442 sq. ft. The storage facility is equipped with cutting edge technology, which makes them competent enough to deal with this stock, which is more than half a Million Dirhams in value.
Mr. Mohammed Ali Rashed Lootah, CEO of the Commercial Compliance & Consumer Protection (CCCP) sector in Dubai Economy said: "In light of the current situation of the global spread of Corona Virus, unknown Soldiers are working day and night to ensure that the community continue to get their daily needs of food and other requirements, and adequate stocks of these goods are available to balance demand and supply. The efforts of such people need to be highlighted and recognized and thank them for their dedication to the community. Today, we extend our sincere gratitude and appreciation to the Union Coop Management, for its contribution in strengthening the National Economy and maintaining its sustainability, and its persistent keenness to place nation's interest ahead of material interests and profitability."
Highlighting the vital role of Consumer Cooperatives, Lootah added: "Consumer Cooperatives in the country play a vital role in regulating and stabilizing the market, particularly the retail sector, which makes them an essential pillar in the Nation's food security system, especially as they operate based on their pioneered experiences that contribute to the momentum of economic growth."
Reiterating the message, Dr Suhail Al-Bastaki, Director of Happiness & Marketing at Union Coop, said: "We intend to open our centers in Al Warqa and Al Barsha -1 south as quickly as possible so that we be able to increase our total inventory by 30%. Our showrooms contain more than 69,000 varieties of foods and non-food commodities. This adds to our confidence in meeting the needs of the community. Since we are approaching the holy month of Ramadan, we have signed contracts with a value of AED 400 million to enhance our stock to provide all the goods needed by the UAE community at competitive prices."
It is noteworthy that Union Coop implemented public health and safety measures across all its branches well in advance before the COVID-19 outbreak alert. Some of the major proactive measures undertaken by the Union Coop includes complimentary wall-mounted sanitizer dispensers installed at the entrance of all Union Coop branches and its eagerness to sterilize entire shopping carts continuously with soap, water, disinfectants and necessary materials and to put a protective plastic cover on the cart handles after sanitization.
Preventive measures are also implemented by Union Coop include enforcing the concept of 'social distancing' that imposes a  1.5-metre distance between people in the outlets, making it mandatory for employees and shoppers to wear gloves and face masks, placing barriers on payment counters, and daily examination for employees to ensure their health and safety. Union Coop also installed 'Thermal cameras' in its offices and staff accommodations as part of ongoing preventive measures to preserve the health and safety of consumers and visitors.
Additionally, Union Coop's efforts were not limited to providing goods, but rather offering support to the Dubai Health Authority, as it provides them with food commodities and personal care requirements for individuals in quarantine, to support the competent authorities in overcoming this crisis, and it also provides significant support to civil society institutions.
---