3 billion Dirhams sales of "Cooperative Union" annually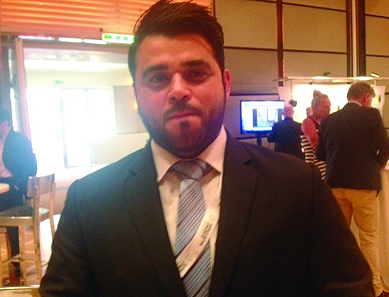 Roma – Al Bayan:
Khaled Hameed Al Falasi – General Manager of Cooperative Union Society said in releases to (Media People) at margin of his participation within delegation of Dubai Chamber of Commerce & Industry, participating in works of the 9th Round of the World Seminar of Retail in the Italian Capital, Rome, that Cooperative Union Society is self-established and not supported from the Government. Today, it has become the biggest cooperative society at the level of Middle East Region, where its sales are about 3 billion Dirhams per year, and there is no cooperative society in the region, whose sales reach this figure, including the cooperative societies supported by other Gulf Countries.
Al Falasi added that total branches of Cooperative Union Society will reach 14 branches in Dubai by the end of year 2015 after launching two new branches of Society. We also manage three stores in emirate of Ajman in the name of (Ajman Markets Society – Management of Union Society).
Al Falasi talked about their plans to receive the year 2010, in which Dubai will will host Expo International Exhibition, the huge world event, saying : we have five commercial centers to receive the year 2010, and now we are establishing three types of stores, namely supermarket, hypermarket and shopping centers.
Now we have two shopping senters, and by advent of 2010 we will have five shopping centers, namely Al Itehad Centre, Al Barsha Centre, Al Warqaa Centre, Al Khawanij Centre, and Jumeirah Centre. We will also open a new branch of hypermarket in the International City by the end of current year.
Further, we will open another new branch of hypermarket in Al Hamria Area by the advent of mid of 2017, and we will have series of new shops in the name of (Freshen One), where we signed an agreement with Awqaf in order to invest the old groceries found in mosques with new criterion. The volume of investment will depend on volume of grocery found in the mosque.
The volume of groceries differs from a mosque to another. We will start with three new designs, whose volumes will average from one thousand square feet to 3 thousand square feet, depending on different types of groceries found in mosques, and they will be ready in the first quarter of 2016.
---