Cognitive Computing Abilities for Better E-Commerce Experience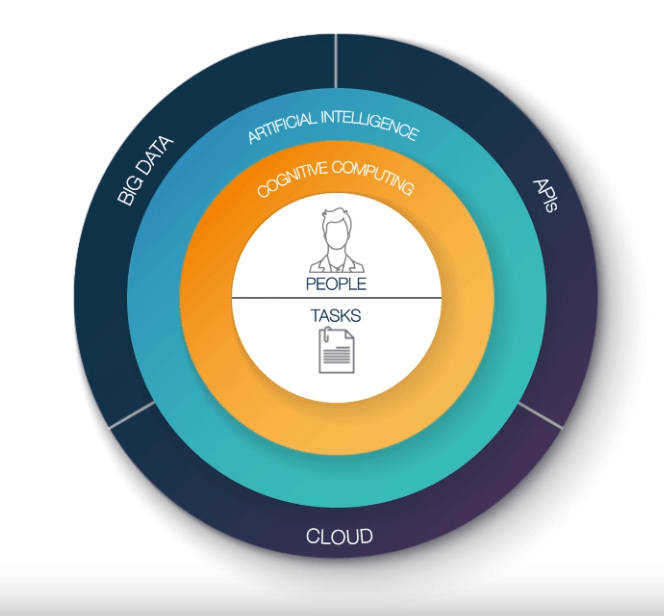 From an observer's point of view, it is exciting to watch how technology especially 'Cognitive Computing' has changed consumer behaviour and overall the face of retail. From a retailer's point of view, the same technology has been effective in helping online retailers in finding new ways to empower consumers and reach them better.
The shift in the retail industry is seeing numerous positive advances in the form of revenue surge, consumer privacy protection and more approaches that are shareholder driven.
Let's discuss the benefits that Cognitive Computing has to offer:
Assisting Digital Retailers in evaluating consumer data:
Every consumer buying behaviour has a hidden pattern and understanding the same decides the success of the retailer. Cognitive computing helps retailers discover this pattern with the help of accumulated data and enables them to create a customized buying experience based on preferences.
Giving the purchasing power back to the consumer:
When it comes to purchases especially in retail hubs like 'Union Coop', a consumer has a variety of choices. The purchasing decision is no longer dependant on aspects such as location or the time of purchase. Cognitive technologies are offering consumers with several self-help applications as they shop online. Cognitive computing elements such as information kiosks, mobile payment apps, self-checkout modules and price checkers help consumers enjoy their shopping experiences while saving an ample amount of time.
Improving the efficiency of Retail process:
Modern business requires rapid-fire responses and effective solutions. Cognitive computing allows retail store managers to identify issues effectively and assists them in formulating a viable solution with fast response. Altogether it helps in uplifting the business.
Better Customer Interaction:
Customer interaction in the retail industry can be improvised considerably with the help of Cognitive computing applications whose design allows online retailers with contextual and relevant data with respect to their businesses. These applications play a crucial role in designing the user interfaces of online retail channels, thereby making it easier, smarter and interactive for the consumers to shop.
Cognitive Computing possibilities for the E-Commerce Industry
Cognitive computing technology aids the e-commerce decision-making process by offering contextual, interactive and responsive systems. Below are some Cognitive system possibilities that will probably shape the retail sector in the future, especially the e-commerce sector:
Software program applications in e-commerce such as 'IBM Watson' that have the capability of not simplifying the business process for retailers and online merchandisers, but also possibly help category managers improve their customer engagement activities and initiatives. The 'Insights Assistant' feature of the program helps in tracking and assessing abnormal conditions in marketplaces and suggests corrective actions to the merchandisers as well.
Every retailer wishes to know what his consumer wants to buy and imagine the success rate they will have if they have the help of technology like 'Predictive Analytics'. This technology will help retailers predict consumer choice and help determine the highest amount that a consumer is willing to spend on a particular item. The analytical tools present attributes or variables that determine the engagement pattern for a consumer – for instance, the Consumer clicking on a particular product for details or subscribing to a newsletter.
Voice-activated assistants are changing how people search for a product on the web. Not only features like these will offer better shopping experience but will help the retailers in eliminating 'drop' rate.
Social Media to the product page journey can be shortened by enabling direct purchase feature. Enabling the consumer to make the purchase as soon as he sees the product on his favourite social media platform not only shortens the 'purchase cycle' but also guarantees a successful 'sale'.
Personalized recommendation through Cognitive computing creates an impression that a retailer actually cares for his consumer. Personalized recommendation can be in the form on 'pop-up notifications', email newsletters and many more.
Cognitive Computing makes 'demand forecasting' a reality for the retailer. With demand forecasting, a retailer does not have to buy excessive stock and then give them later at throwaway prices.
Cognitive Computing allows a retailer to optimize the price by monitoring important factors such as supply constraints, competitor pricing and consumer demands, all of which are nearly impossible to predict.
Final words
With Cognitive Computing technology, a retailer will finally be able to think like a consumer and bridge the gap between POTENTIAL sales to SALES.
Did you read our other blogs?
Smart shelf technology in shopping