Union Coop to Build Three New Commercial Centers worth AED 315 Million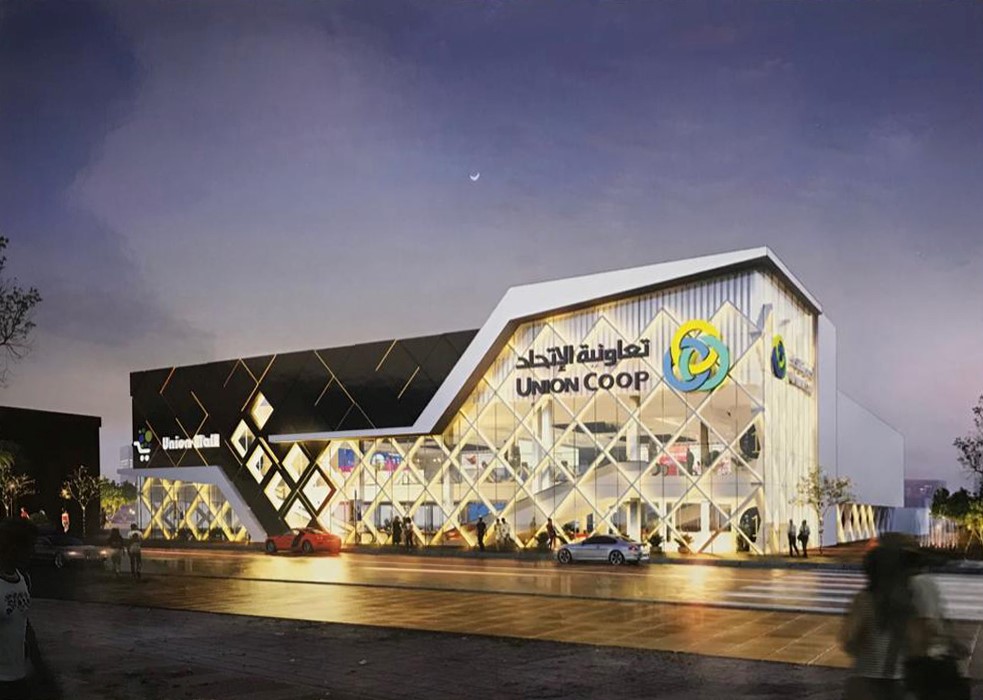 Prepared by: Benoi Nair
Union Coop to Build Three New Commercial Centers worth AED 315 Million
May 7, 2018 – Dubai, UAE:

The Properties and Projects division of Union Coop – UAE's largest Consumer Coop recently revealed its intentions of building three new commercial centres, worth AED 315 Million. This move comes as a part of the Cooperative's strategic objective to increase its reach to different segments of the community – both citizens and expats. These three new commercial centres will enable Union Coop to penetrate the market further and make its quality products and services easily accessible to people in these very locations.
Speaking about the upcoming projects, Engr. Madiya Al Marri, Director of Properties and Project Division said, "Union Coop plans to build these three commercial centres in the areas of Al Barsha -3, Al Habiya – 1 (Motor City) and Al Nahda – 2."
Explaining the reason behind such strategic locations, Al Marri said, "The view of major streets and high rise neighbourhood in these locations will enable ease of access to a unique shopping experience to our shoppers."
The project in Al Barsha -3 area will be spread over an area of 50, 000 sq. ft. with a direct view of Hessa Street, connecting Al Khail Street, Mohammed Bin Zayed Road, Marina and Sheikh Zayed Road. With an estimated cost of AED 75 Million, this project will include a Union Coop hypermarket and several shops on the first and ground floor. The commercial centre will have ample parking spaces for the shoppers on ground and basement floors.
Al Marri added, "Union Coop, like all of its projects, has paid great attention to the issues of parking spaces, by providing adequate space to visitors of its branches, while observing international standards and practices at entrances and exits, and ensuring ease of reach to its branches and commercial centers in the emirate of Dubai."
Further stressing on Union Coop's social responsibility aspect, Al Marri said, "Union Coop follows green building standards and certification system in all its project designs, wherein acute attention was paid to internal and external environment spacing in terms of Cladding, Lighting and Altitudes."
With respect to the Second project, which will be located in the Al Habiya – 1 (Motor City), will witness the presence of first Union Coop in that very region through the commercial centre, scattered over 77,000 sq. ft. of residential area. This distinctive location overlooks the main entrance of the city and connects Hessa Street, making the location easily accessible. This project includes a Union Coop hypermarket and residential apartments, at a total cost of AED 120 Million.
The third project is a residential tower in Al Nahda – 2 covering a land area of 57, 000 sq. ft. built at an estimated cost of AED 120 Million. This project will include a Union Coop hypermarket and 10 residential floors. Al Nahda is a densely populated area, which acts as a contact point between Dubai and Sharjah. It should also be noted that this project is the first commercial tower project implemented by Union Cooperative, as a part of its expansion and investment plan.
---
---