Union Coop Honored by Dubai Chamber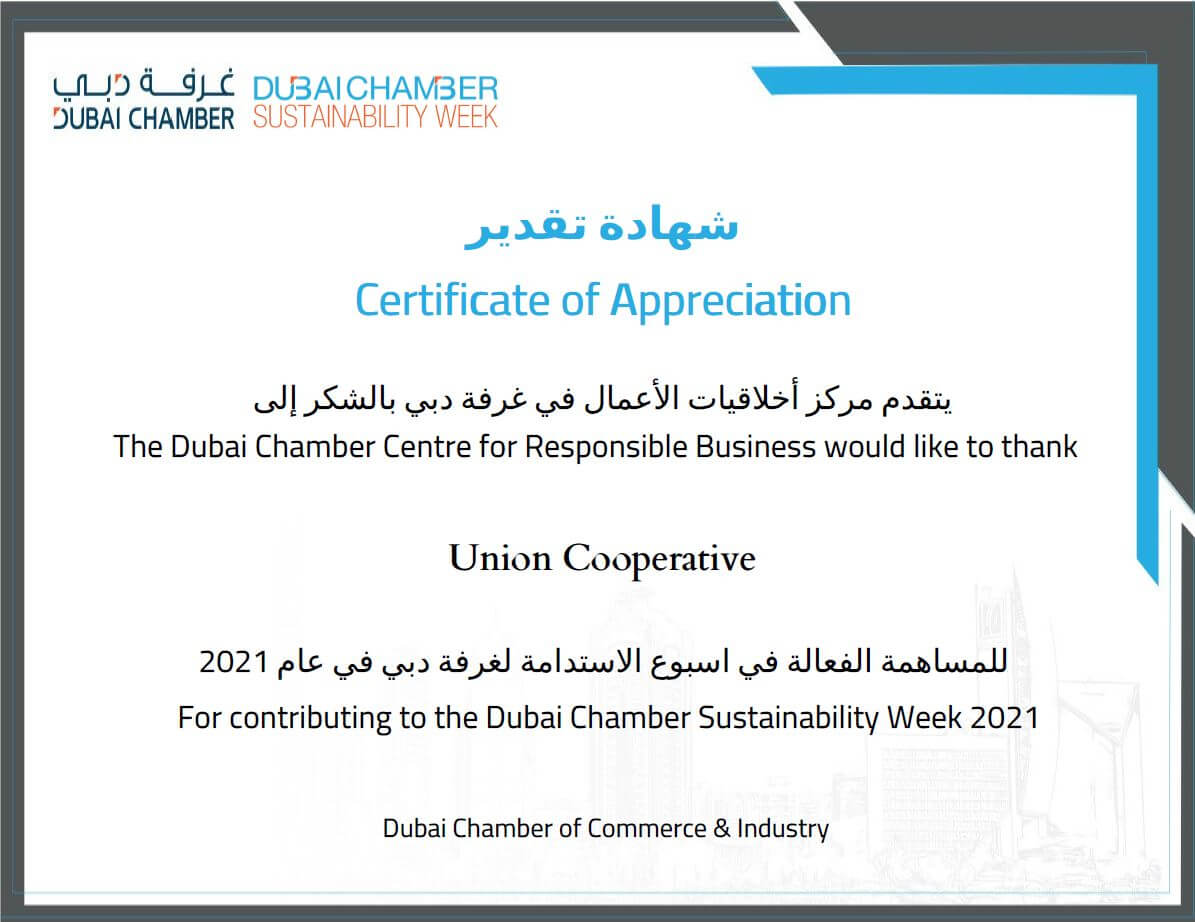 Prepared By: Benoi Nair
The honor was for its contribution to Sustainability Week Campaign 2021 "Let's Build an Inclusive Workplace"
Dubai, UAE:
The Dubai Chamber Centre for Responsible Business honored Union Coop, the largest Consumer Cooperative in the UAE for its contribution towards Dubai Chamber Sustainability Week 2021 campaign and especially for its efforts in preserving the sustainable environment in the Dubai Emirate.
Dr. Suhail Al Bastaki, Director of Happiness and Marketing Department at Union Coop, said: We thank the Dubai Chamber Centre for Responsible Business for honoring the cooperative for its participation in the Sustainability Week campaign that was organized the previous year 2021, pointing out that the cooperative's participation in such events comes within its plans and strategic objectives to popularize and instill the concept of community volunteering and sustainability in all its forms, in the hearts of the participants and to educate the community about the importance of these practices in their activities, pointing out that Union Coop works closely to organize workshops regularly for its employees regarding sustainability to apply it in their work and daily lives.
In addition, he indicated that the Union Coop participates and implements campaigns and extensive community initiatives on a permanent and continuous basis to popularize the principles of sustainability and to enhance its capabilities of harnessing the potential of diversity and integration in the workplace.
---