Union Coop Employee Wins the "Our Stories" award launched by the General Pension and Social Security Authority (GPSSA)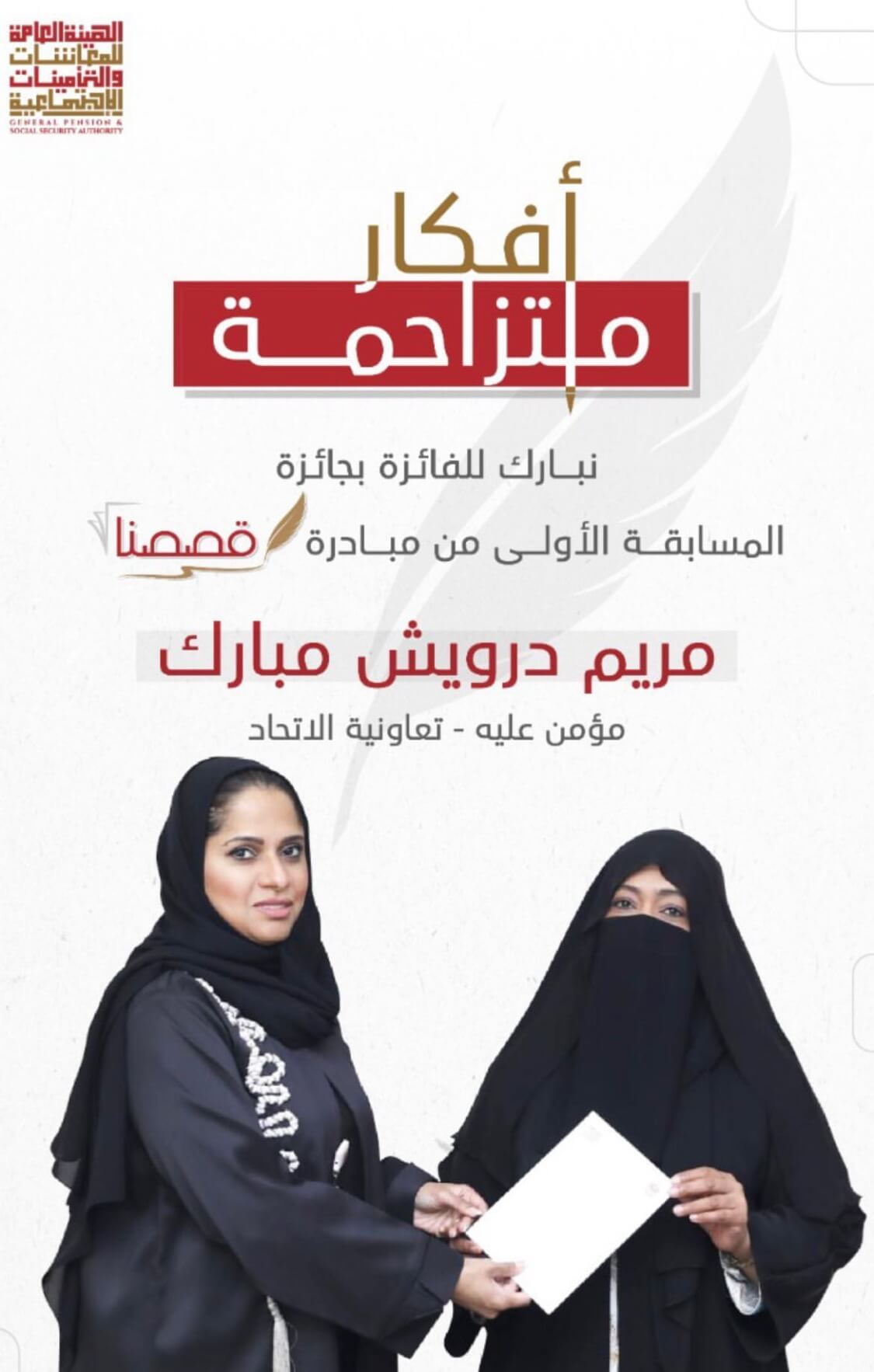 Prepared By: Benoi Nair 
Dubai, UAE:
The employee 'MARYAM DARWISH' from Human Resources &Emiratization Dept. at Union Coop won the 'Our Stories' award as a part of (crowded thoughts) initiative launched by the GPSSA to enhance the overall level of awareness about the federal pension law amongst members covered by its provision.
Maryam Darwish's participation was represented by solving the thesis questions about a story of a young man who joined the work and his entitlement to the benefits that protect him from work risks, thus winning the first prize.
Union Coop's Human Resources &Emiratization Dept. congratulated and offered its blessing to the employee Maryam Darwish Mubarak for the achievement. Mr. Ahmad Salem Bin Kenaid Al Falasi – Human Resources & Emiratization Dept. Director, confirmed that the Cooperative is constantly seeking to attract, develop and empower innovative, happy and qualified human resources to advance the process of enhancing confidence in the established human resources systems within the country, pointing out that the employees' distinction and their winning of competitions comes from nothing but rather as a result of the cooperative's commitment to standards and plans that prioritizes the happiness of employees, supports them and motivates them, raise their competencies and increase their experiences as a top priority and a strategic goal, in an effort to improve the overall performance of employees.
In turn, Maryam Darwish said that she was able to win the award because of her experience in Human Resources & Emiratization gained by working in Union Coop. and addressing her thanks to the cooperative management for its continuous support to the employees and encouraging them to participate in cultural competitions that would raise the levels of thinking to achieve the best possible benefit.
---