Union Coop Chairman Inspects Upcoming Al Warqa City Mall Project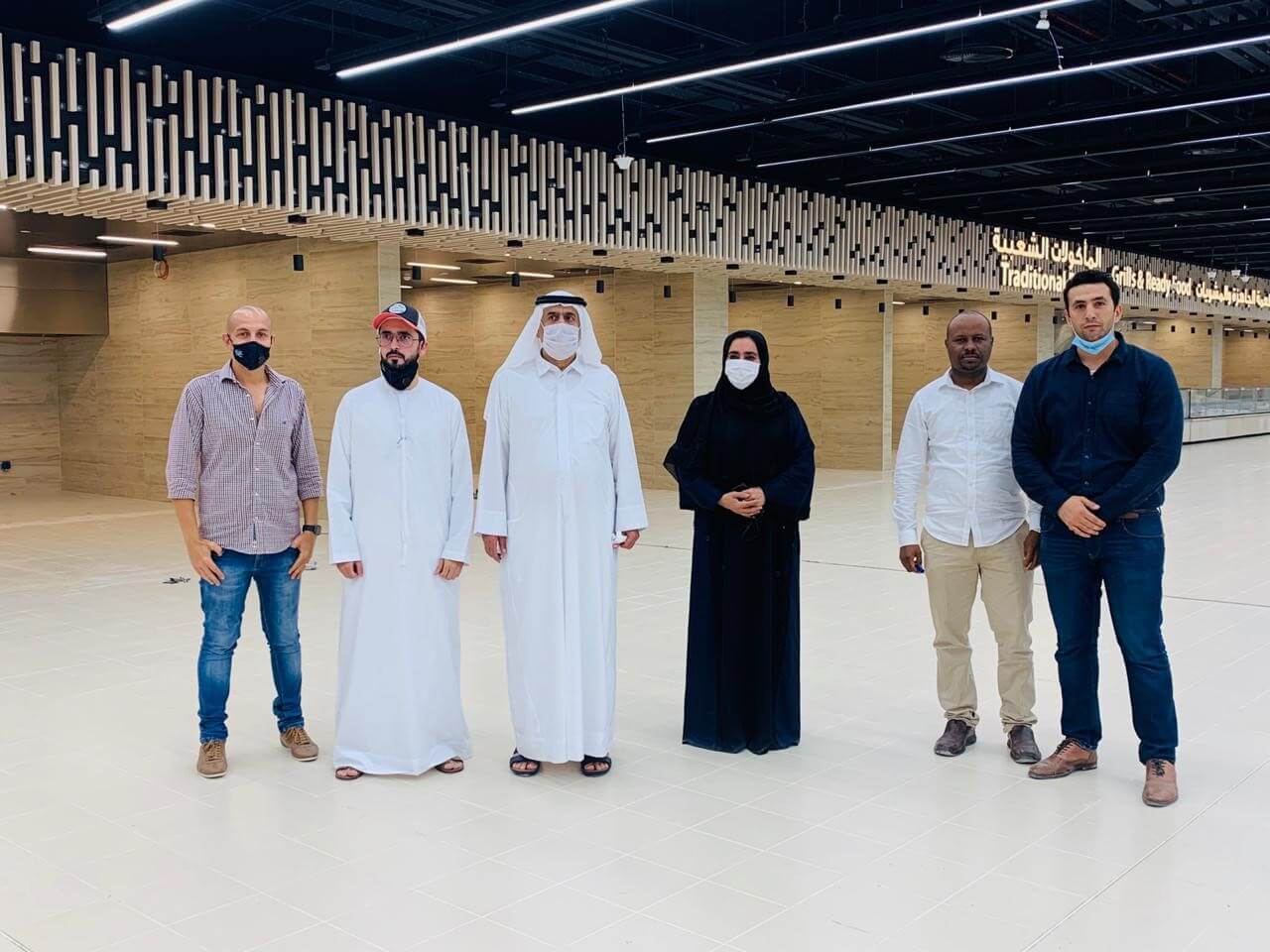 Prepared By: Benoi Nair
Photographer: Source
Chairman of the board recently paid a visit to the upcoming mall along with other staff members
Dubai, UAE:
H.E. Majid Hamad Rahma Al Shamsi, Chairman of Union Coop visited Al Warqa City Mall project as a part of an inspection tour to review the progress and latest developments of the project and also to oversee the final touches before the inauguration.
The Chairman toured the premises and shared his valuable comments on the executed work. The Projects team, headed by Eng. Madiya Al Marri, Investment Division Director, Mr. Ismail Albahar, Design/Construction Sec. Manager, Eng. Akram Hamid, Civil Engineer, Eng. Mohamed Hegazy, and the Architect Engineer accompanied him; in addition to the Supervising team of the Consultant along with the Contractor's working team.
It's worth noting that the project consists of two basements, ground, first floor and offices floor with a total buildup area of 673,200 sq. ft. The two floors of the basement and part of the ground floor are allocated to parking lots with 671 parking spaces, divided into 224 parking spaces on the second basement floor, 224 on the first basement floor and 223 parking lots on the ground floor. The mall will also contain 44 stores with an area of 56, 664 sq. ft. distributed into 26 stores on the ground floor and 18 on the first floor, in addition to a branch of Union Coop of (Extra Coop) type with an area of 110, 157 sq. ft. The second floor of the building will also be used for the Union Coop management offices with an area of 55, 000 sq. ft.
---