Umm Al Quwain Coop Project to Open in the Fourth Quarter of the Year 2020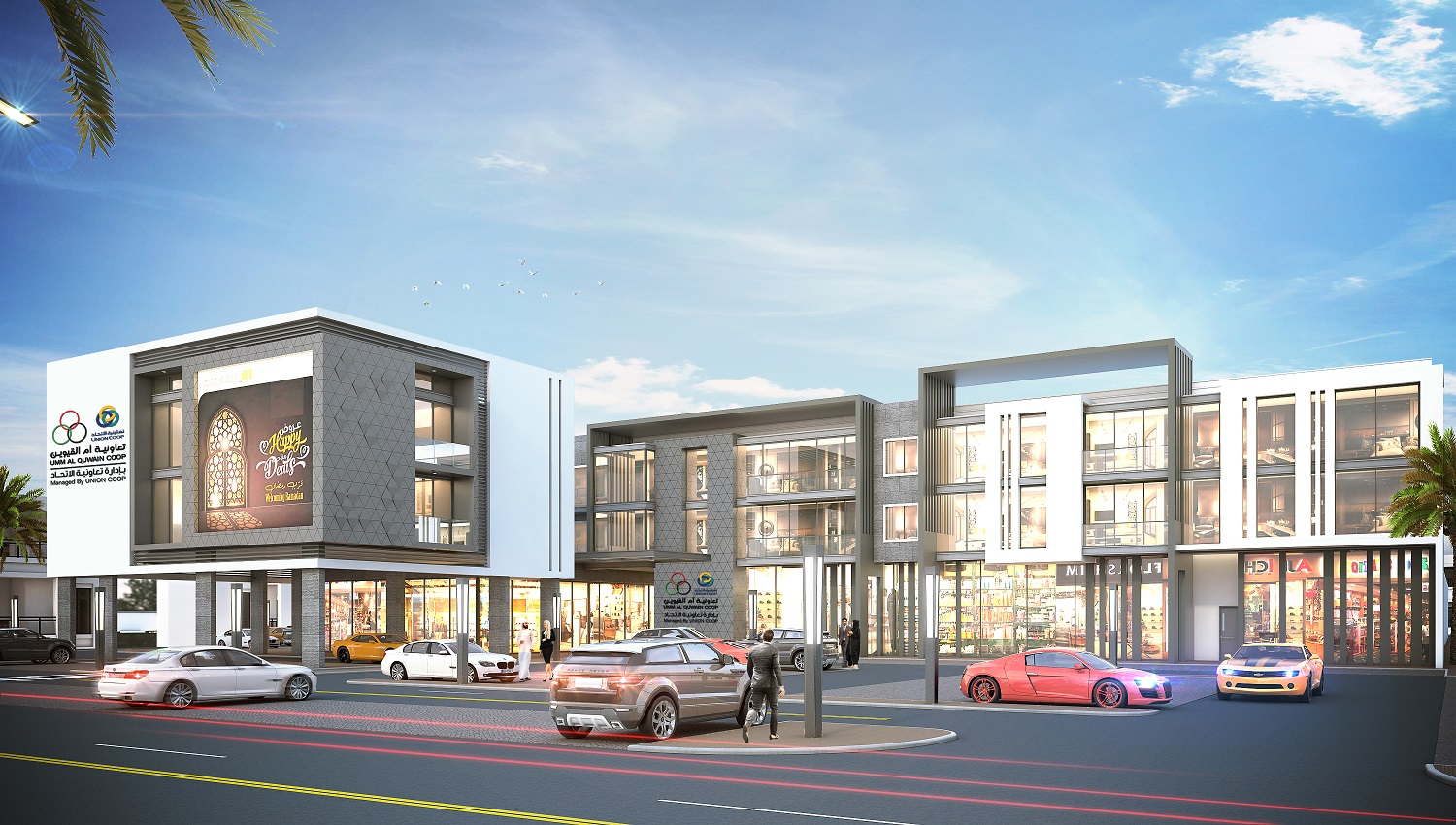 Prepared by: Benoi Nair
Photographer: Source
Dubai, UAE:
Union Coop, the largest Consumer Cooperative in the UAE recently unveiled details with respect to Umm Al Quwain Coop Project, a project which will be managed by Union Coop. The new project will be located in Al Salma 3 area of Umm Al Quwain, besides the Fruit and Vegetable market, opposite Sheikh Khalifa Hospital. It is expected to accomplish in October 2020.
Talking about the project, H.E. Khalid Humaid Bin Diban Al Falasi, CEO of Union Coop said, "The IPO of the project was completed on February 22, 2018, followed by the selection of the consultant through a tender in May 2018.
18 engineering consulting firms participated in the bidding process, of which 'Future Art Engineering Consultancy' was assigned to design and supervise the construction works of the project, with a cost of AED 40 Million. The initial plans of the project was approved by the municipality of Umma Al Quwain in January 2019."
"The drawing strictures of the land have been adjusted in line with the interest of the project as a whole, with changes like increase in height of the building to become a basement, ground floor and two floors (1st and 2nd) instead of earlier plan of just basement, ground and first, thereby increasing the construction area by 33 percent. This also included the approval to change the use of the first floor from commercial, to the use of both first and second floors as residential in order to fullfil the needs of the area and to maximize the ROI for the shareholders. At present, the project is undergoing soil examination and topographic inspection of the site. The final drawings of the project are expected to be completed by 28 April 2019. The project is expected to be submitted in a tender for execution by next July and is expected to commense the execution by August 2019 for an estimated period of 14-month inclusive of the prelaminary period, which is considered as appropriate compared to similar projects."
Al Falasi pointed out that the project consists of a two-storey basement, ground floor, and two floors of First and Second, with an estimated build up area of 191,742 sq. ft. The basement floor and part of the ground floor are allocated to parking areas with up to 177 parking spaces, and 250 outdoor parking spaces. The ground floor will consist of 15 shops with an area of 15.904 sq. ft. and a Hypermarket covering an area of 35.732 sq. ft. In addition to that, there will be 70 residential apartments distributed between First and Second floor, with a total area of 8494 sq. ft.
---
---