"New Federal law Governing Cooperatives to Boost Economic Development…" CEO, Union Coop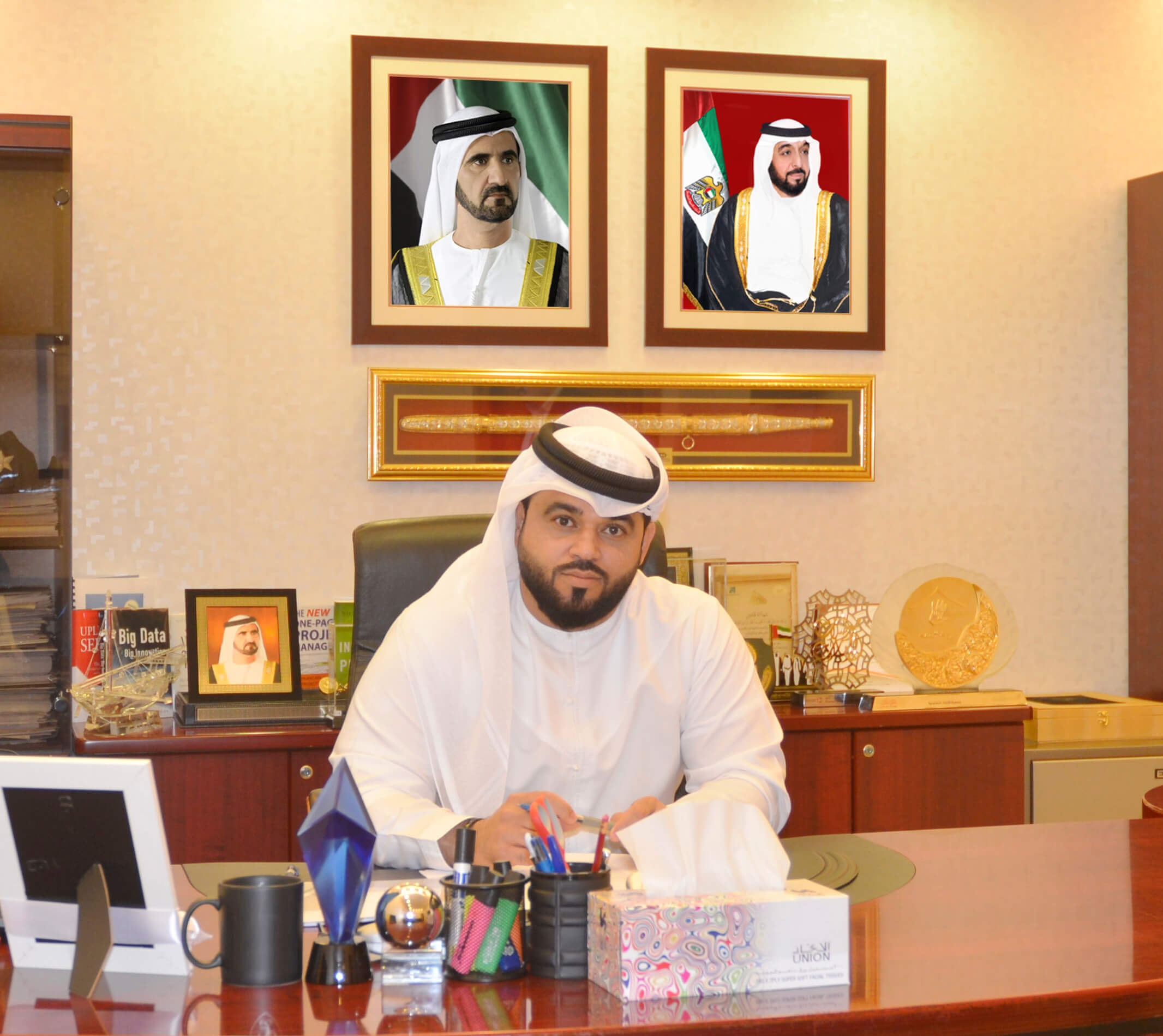 Prepared by: Benoi Nair
Photographer: Sultan Almarzooqi
Dubai, UAE:
"The new federal law, which we have eagerly awaited, will contribute to the organization and development of Cooperative's work and to stimulate its efficiency for growth and expansion within and outside the emirate of Dubai, thereby contributing to the launch of the new sustainable economic concept that will prove to be a role model to the world in the field of Cooperative work," said H.E. Khalid Humaid Bin Diban Al Falasi, CEO of Union Coop
"The insightful vision of the wise government under the leadership of H.H. Sheikh Mohammed bin Rashid Al Maktoum, the Vice President and Prime Minister of the UAE, and ruler of Dubai, will create a new and prosperous road map with positive results, and will contribute to the realization of a national economy, which will be sustainable for future generations ".
"The new law governing Consumer Cooperatives will provide a strategic plan with comprehensive view that seeks to leave a positive new imprint on the non-oil economic sector of the United Arab Emirates, pointing out that the law aims to enable sound business practices and protection of consumer intellectual property rights and work towards providing a business environment that sees national partnership to enhance competitiveness of the economy nationally. The new law will definitely add value to the economy and aid in stabilizing the prices, in addition to contributing to building a food security system that fulfils all the essential requirements of the members of the community all the times," adds Al Falasi.
 "The new law is a turning point in the history of Consumer Cooperatives of the country, where the old law was unfair to Consumer Cooperatives in terms of restricting the Cooperatives from growing and contributing to national economic development. The new law will lead to the formation of quality plans for the expansion of Cooperatives in the Arab world leading to diversification of income sources through investment in various sectors," said Falasi.
Al Falasi predicts that: "In the next few years, Cooperatives will witness unprecedented growth that will lead to competition between different outlets, again having positive effects on shareholders and consumers as the Consumer Cooperatives can expand outside the emirate of Dubai and enjoy other benefits as well."
---