Foreign Delegation Visits Union Coop to Explore Dynamic Retail Business Model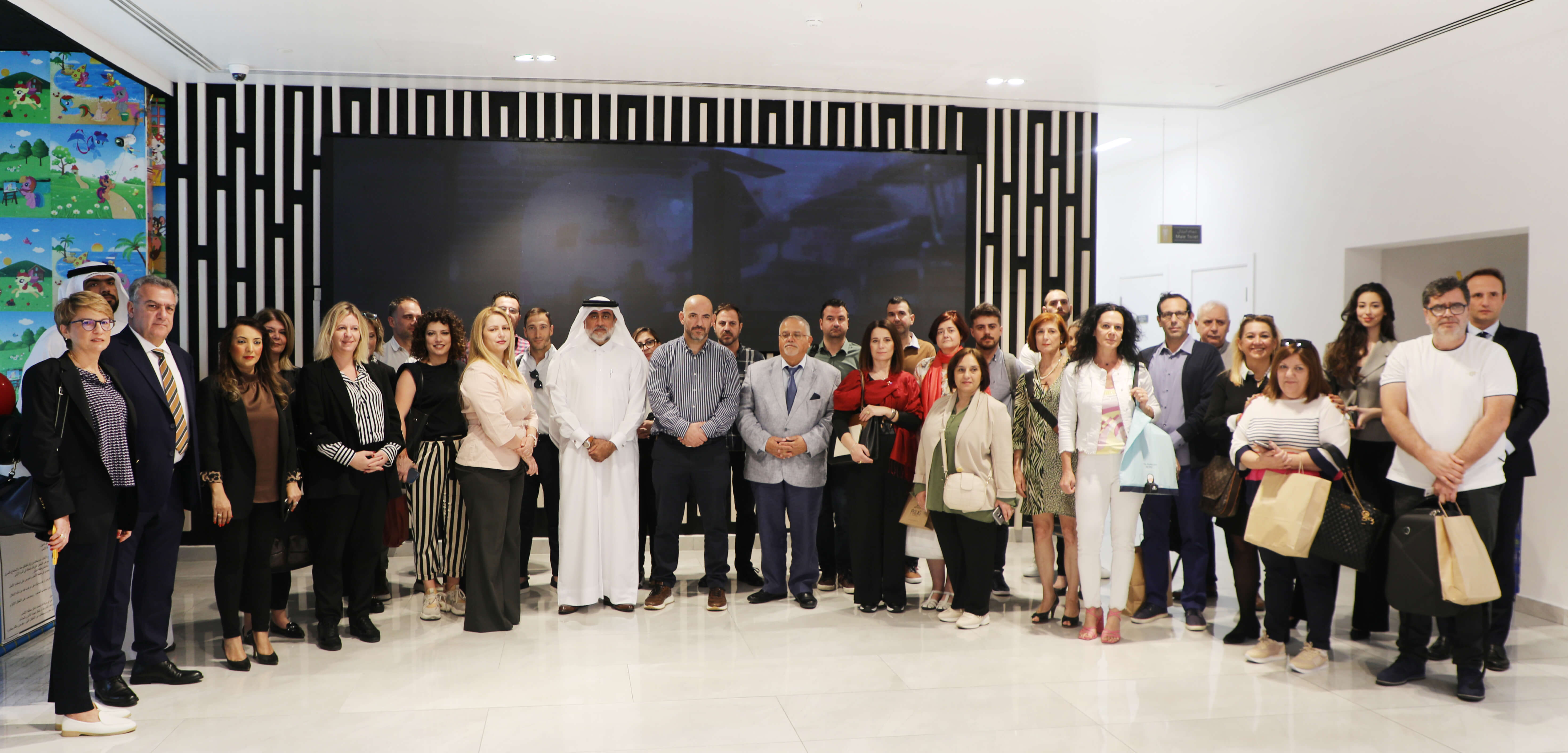 Prepared By: Benoi Nair
Image By: Ali Alnuaimi 
The Greece delegation's visit aimed at establishing trade relations and learning about 'Union Coop retail culture' and the latest technologies incorporated by the cooperative
Dubai, UAE:
Dubai-based retailer Union Coop received a trade delegation from Greece that included exporters and officials from various Greek brands that specialized in exporting high quality Greek food and non-food products.
From Union Coop, Mr. Yaqoob Al Balooshi, Fresh Category Trade Dept. Manager, and Mrs. Darin Awida the Deputy Director of Strategy, Innovation & Corporate Development Dept., Mr. MOHAMMAD ABBAS, Union Coop Branch Manager – Al Warqa City Mall and Mrs. Sana Gul – Trade Development Sec. Manager, received the delegation. They organized a tour for the visitors in the Cooperative branch and further discussed cooperation mechanisms between them in a way that serves favorably to both parties.
The two parties discussed means of cooperation in product supply, in addition to exchanging experiences and learning about the best practices applied in the field of food retailing, delivery, customer happiness services, expansion strategies and digital solutions for retail.
Mr. Yaqoob Al Balooshi confirmed that the Cooperative seeks to enhance cooperation between all retailers and suppliers globally, indicating that it is always keen to exchange experiences with representatives of international brands in the field of retail trade and the supply of high-quality food and non-food items to the cooperative to meet the demands and happiness of consumers.
In turn, the visiting Greek delegation thanked Union Coop for the warm reception and for allowing them to see the best services provided, the Union Farm, work and delivery mechanisms, modern technologies used in trade, price offers and display of products in the showroom according to an organized vision that attracts shoppers, praising the efforts of the cooperative management in developing retail trade and its constant effort to establish commercial relations and trade exchange with it.
---