Waahid 'Karak'… can go a long way.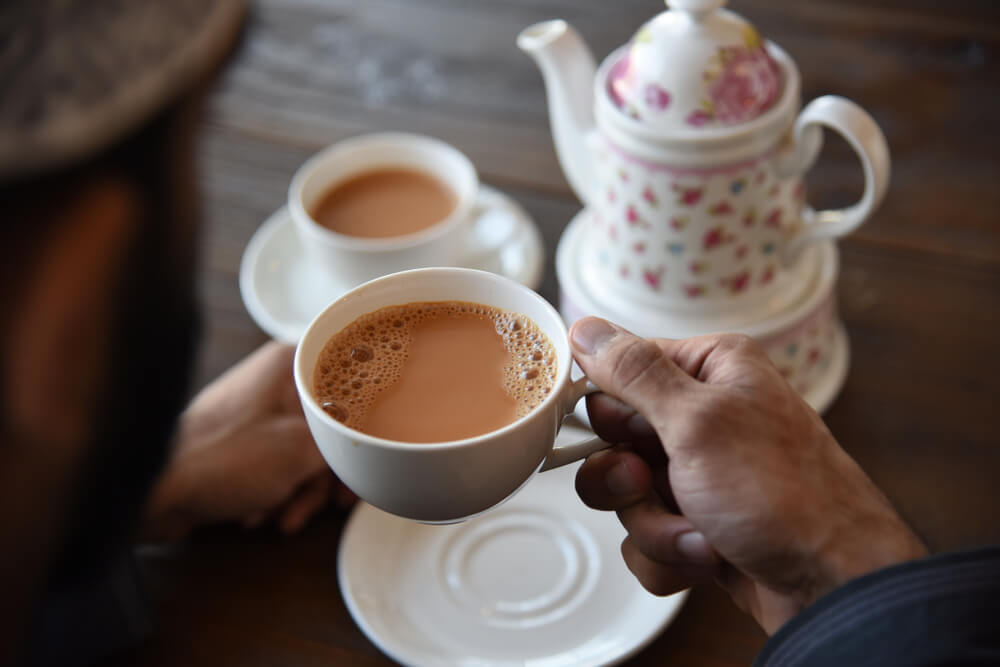 It will not be an exaggeration if we say that 'tea' fondly known as 'Karak' is the second-most consumed beverage in the UAE, if not the world. However, it does have a special place in the UAE because 'Karak' tea is something that unites Arabs and Expats alike.
Since we can't get enough of the stuff, we decided to post a recipe of the perfect 'Karak' on our larger than life 'Union Coop Blog'.
What you'll need? (Ingredients):
1 Teaspoon black tea, loose (More if you like it strong)
2-4 Cardamom pods, crushed (For the spellbinding aroma)
Small piece of Fresh ginger (Adds to the flavor)
Fresh Milk
Sugar or sweetener
Yalla, let's make Karak:
In a saucepan or a pot, add a little water but not a lot.
Turn on the heat and let the water boil, we don't want the magic to spoil
Then add some ginger, cardamom and tea leaves, in a while you can feel the magic which everyone believes
Once you breathe in the aromatic flavor, add some milk for the perfect color
Let it boil for a little while, then add a little sugar and serve it with a smile.
Karak's arrival in the UAE can be traced back to the 1960s and since then, it has been delighting people every day.
P.S: 'Karak' means hard or strong in Hindi
Don't forget to give this blog a Thumbs Up and Share it with your friends to let them know your love for Karak. Comment to share your experience!!!