UNION COOP
Environmental Safety
Environmental Safety
CARING FOR THE ENVIRONMENT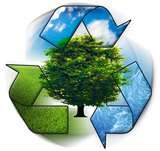 We care about the Environment
We acknowledge the responsibility of taking care of our Earth and strive to provide an eco-friendly workplace that reflects our dedication to protecting it. We aim to be efficient in our food processing operations, packaging and delivery through sustainable environmental programs so we can extend the benefits not only to you but to the environment as well.
Reduce. Re-use. Recycle.
We make an effort to minimize our packaging wastage through the practice of Carton Recycling. Designated company collects and reuses our waste cartons.
Our plastic bags are made of fully degradable components. These plastic bags have a print reminder to re-use which encourages everyone to help reduce plastic waste. Passing on small practices like this to everyone will increase awareness and create a big impact on the over-all movement of caring about the environment.
Going biodegradable means that our plastic bags; take less time to break down and be absorbed by the earth; require less energy to produce; easier to recycle and non-toxic.
Our building and equipment are kept in appropriate state of repair and condition to facilitate sanitation procedures, prevent food contamination, to function properly and reach its intended life. By this means, we are optimizing and saving what we have and reducing our waste contribution to our environment.
Use of approved chemicals
Our staff are trained about the proper use and precautions of chemicals used in the operations. Only chemicals approved by the concerned municipality department are used in premises. We are requiring our suppliers to provide us only approved chemicals which mean its use will not harm our environment and to provide us Materials Safety Data Sheet (MSDS) which contains the chemicals' toxicological information, ecological information and its proper way of disposal.