Union Coop raises 33 flags over its branches and commercial centers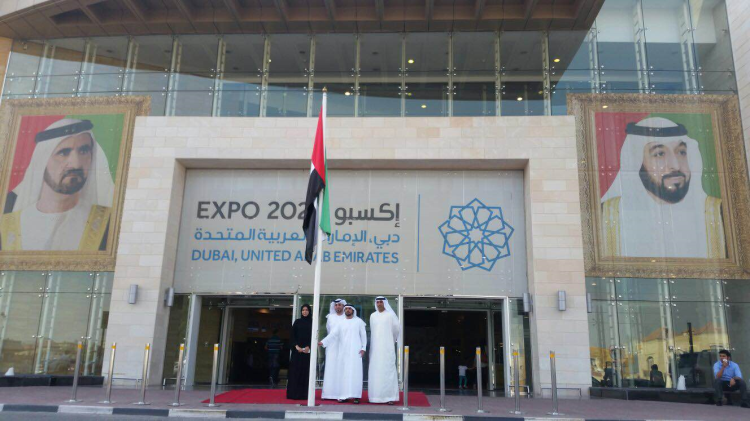 Union Cooperative Society started yesterday "Wednesday" the events to raise 33 flags over all its branches and commercial centers, in response to invitation of H. H. Sheikh Mohamed Bin Rashid Al Maktoum, Vice President of the Country, Prime Minister, Ruler of Dubai "May Allah sponsor him", to demonstrate the solidarity with out Armed Forces and cohesion with leadership by rising the flag of UAE over homes, farms and establishment all over the Country.
Mr. / Al Suhail Al Bastaki, Manager of Marketing & Communication Department in Union Cooperative Society stressed "that the Society has initiated to instantly respond to invitation of H. H. Sheikh Mohamed Bin Rashid Al Maktoum "May Allah sponsor him" due to its national sense, and appreciation of efforts exerted by our brave soldiers, who exerted each dear and precious, and recorded with their blood the most wonderful sacrifices for the sake of the dear homeland, triumph the grieved, return the hope to the brother people of Yemen, referring that their manhood situations will remain high in all events and occasions".
Al Bastaki added "wonderful things made by our prudent leadership, represented by H. H. Sheikh Khalifa Bin Zaid Al Nahyan, President of the Country "May Allah sponsor him" indicate that it has never forgotten sacrifices of its children , which have participated in raising the right flag up in all squares, expelling the injustice, and rescuing the inflicted, whereas directions of the wise leadership today prove and assure to the whole world the extent of cohesion and mutual approximation of the people with all their components, establishments and authorities, whereas the power of cohesion and convolution of people around the wise leadership in all circumstances and situations became an imitable example to the world.
In a related framework, Al Bastaki said "That the Media Section in Marketing and Communication in Society has finalized photography of a short film related to Science Day, referring that yesterday it started to broadcast sections of the film on its website and accounts on social media sites, in synchronization with invitation given by H. H. Sheikh Mohamed Bin Rashid Al Maktoum "May Allah sponsor him", whereas this comes in framework of interest of Management of Society to boost the national identity among children of Emirates, deep root the belongingness and loyalty to this generous kind land, which gave courageous knights who presented everything so that flag of Emirates may stay up on top".
---