Union Coop Raises 29 Flags on top of its Branches and Commercial Centers.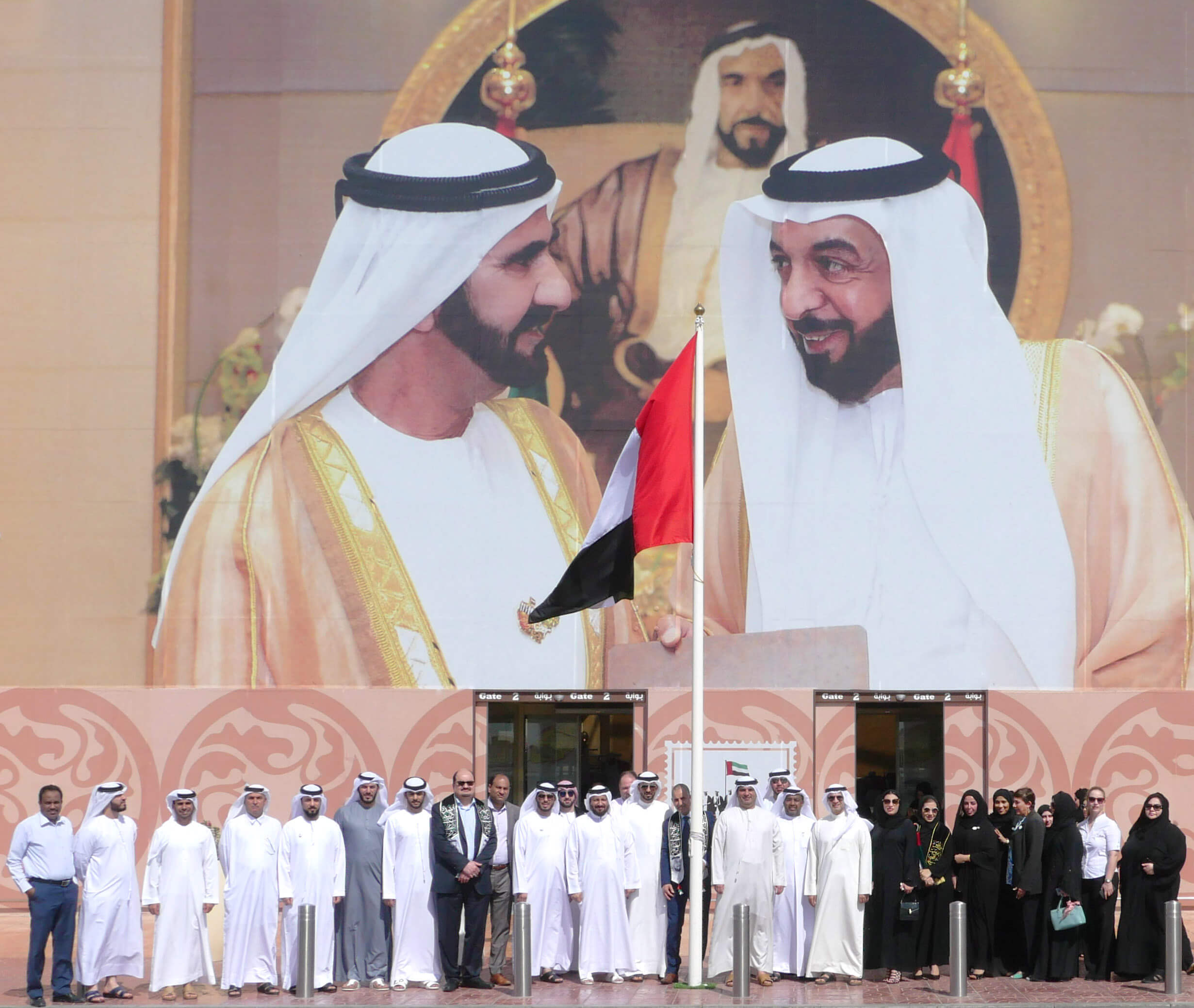 Prepared By: Benoi Nair
Photographer : Sultan Almarzooqi
The celebration comes after the Great Leader's call to come together in celebration of UAE Flag Day.
Dubai, UAE:
Following the directives of His Highness Sheikh Mohammed bin Rashid Al Maktoum, Vice President and Prime Minister of the UAE and Ruler of Dubai, Union Coop raised 29 national flags high above its 18 branches and Commercial Centers in the Emirate of Dubai on 1st November.
H.E. Khalid Humaid Bin Diban Al Falasi, CEO of Union Coop said, "We gather today to celebrate our flag day with proud of the achievements of our beloved nation under the wise leadership of H.H. Sheikh Khalifa bin Zayed Al Nahyan the President of the UAE and H.H. Sheikh Mohammed bin Rashid Al Maktoum, the Vice President and Prime Minister of the UAE, and ruler of Dubai."
"It is due to the wise leadership's attitude and people of UAE, the UAE flag has not only embraced the sky but reached the space as well. One of the major reasons for UAE's great achievement is its people, who are loyal enough to give their lives in order to keep their national flag as high as the dignity and pride of their wise leaders and citizens of the UAE." Said Al Falasi.
He also mentioned, "Union Coop allocates millions of Dirhams to serve the society and support all the sectors, especially the ones who are helping UAE citizens in improving their knowledge about their culture and helping them realize their ambitions."
For their part, the Union Coop staff of all positions and nationalities expressed their gratitude towards the wise leadership and congratulated them for the achievements of UAE in all the sectors. They further mentioned that the UAE Flag is in the hearts of everyone who lives here and with hard work nothing is impossible to achieve.
---
---