Facing the repercussions of the pandemic. Union Coop has allocated nearly one billion dirhams through contracts and concessions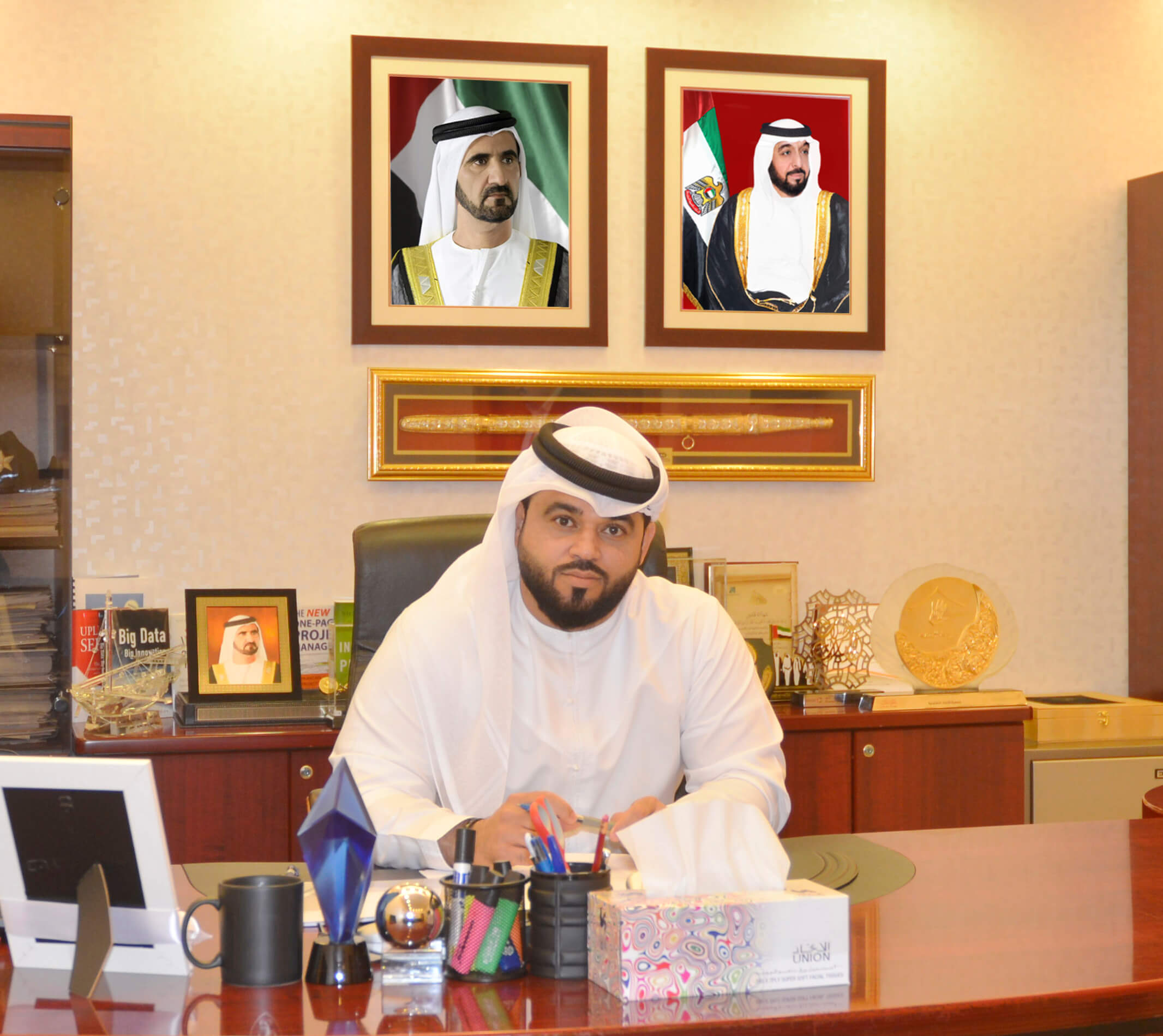 Union Coop set a model for successful handling of the Corona pandemic
By: Khalid Humaid Bin Diban Al Falasi
The Corona pandemic imposed new laws and very rapid changes on the world, which greatly affected all sectors and the society without exception, as well as changed the culture and various behavioral patterns (economic, social, cultural, political … etc.) of society's members, which led to more challenges that faced the countries, companies and organizations forced them to modify their survival plans, and since the first day of the pandemic, Union Coop's responsibility has not only been its survival but harnessing all its capabilities to safeguard the society and the economy, which is a greater responsibility than protecting its position.
Since the beginning of the pandemic, Union Coop has made every effort to harmonize its strategic plans with the data and variables in the local and global market. It has also effectively contributed with the concerned authorities in the country to effectively curb the spread of Coronavirus, in addition to providing material support, as Union Coop has signed contracts of more than AED 400 Million and allocated an amount of AED 40 Million to support prices, as it bought products at a higher price and sold them at a pre-pandemic price to stabilize prices during the pandemic. It also allocated AED 12 Million towards promotions and deals on basic products in all its branches and commercial centers to facilitate the availability to the consumer and their display by the supplier. Union Coop also extended its support to the investors, amounting AED 28 Million.
As for the moral support, Union Coop divided the working teams into 3 groups that worked round the clock to ensure and preserve the safety of employees and consumers, in line with the preventive and precautionary measures, in addition to the periodic sterilization of offices and staff accommodation units and providing masks and gloves to employees periodically and for free, as well as launching a campaign (Let's Beat Coronavirus) and many awareness campaigns in partnership with government agencies in the country and run a campaign to sterilize products in all branches, warehouses, shopping carts, offices, staff housing, supply and delivery vehicles, and provide gloves for free to shoppers and many other activities.
As part of its strategy to stabilize the prices during COVID 19 pandemic, Union Coop has implemented, 101 price-reduction campaigns until the end of 2020, with up to 90% price discounts, and about AED 150 Million were allocated to reduce the prices of more than 25, 000 food and basic consumer goods and more during the month of Ramadan, for 5 repeated campaigns, as part of Union Coop's interest to launch social and economic initiatives aimed to delight and relieve members of society through the implementation of attractive and high-value shopping programs that benefit shoppers. All the activities were part of Union Coop's belief that the economy and society are one entity, there is no difference between social and economic work, economically distinct entities are socially distinct entities and vice versa.
During the pandemic, Union Coop maintained its strategic stocks, which amount to nearly AED 1 Billion, sufficient to feed the Dubai market for a period of up to 4 months, during which neighboring markets are also fed through the Dubai market. Union Coop also owns one of the largest food and non-food warehouses in the Middle East, with the total area of ​​warehouses and its stores being 424,442 square feet, equipped with the best modern technologies that qualify them to deal with the large stock of goods, and currently, Union Coop continues to work in light of this pandemic to provide products and commodities to all segments of society in addition to its work to provide sustainable food stocks that contribute in maintaining the stability of markets and prices.
In the end, we at Union Coop believe that crises create opportunities, as expansion projects have continued double the current spaces and spread despite the pandemic, and we have worked extensively on enhancing our services, our online store, and our support for the e-commerce sector, as proper planning and dealing with variables smoothly and easily contribute to dealing with difficulties and easily overcome them.
---
---