Dubai Corporation for Ambulance Services and Union Coop Distribute 1000 gifts packs to Hajj pilgrims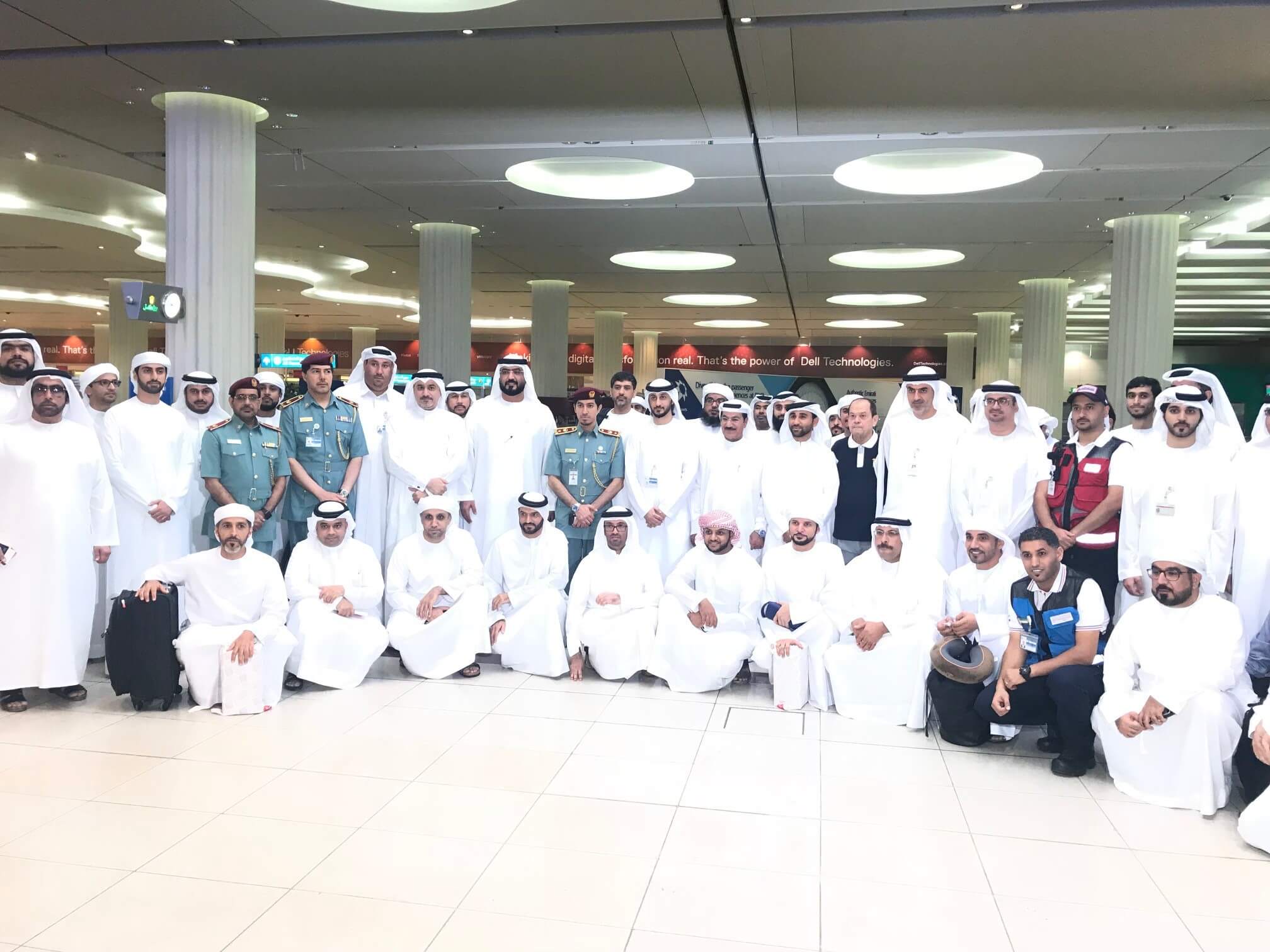 Prepared By: Benoi Nair
Photographer : Sultan Almarzooqi
Dubai Corporation for Ambulance Services in partnership with Union Coop distributed 1000 gift packs to people performing the Hajj pilgrimage to the Holy City of Mecca, Kingdom of Saudi Arabia
Dubai, UAE:
Dubai Corporation for Ambulance Services in coordination with Retail Pioneer 'Union Coop' distributed 1000 gift packs to people performing the Hajj pilgrimage, at Dubai International Airport. This noble initiative was in line with the objective of Communal welfare and solidifying humanitarian ground by establishing a strategic partnership within the community with charitable societies, ministries, government and private entities.
Essa al-Ghafari, acting director of Dubai Corporation of Ambulance services, said that the Corporation is keen to participate and support the official Hajj mission in cooperation with strategic partners, government departments and the private sector. He noted that the Corporation carried out the initiative 'Gifts for Pilgrims' with Union Coop, which deals with the happiness and safety of the pilgrims.
He added that the Corporation has provided emergency ambulance teams working around the clock according to the flight schedule of pilgrims to ensure the necessary provisions of ambulance services, preliminary medical tests and advice to the guests.
Mr. Suhail Al Bastaki, Director of Happiness and Marketing Department said, "Union Coop is implementing the 'Gifts for Pilgrims' initiative for the third consecutive year and this comes within the framework of community happiness and enhancing good values and positive beliefs among its members. Every gift pack includes 9 tools and necessary accessories for pilgrims, including first aid kit, umbrella, in addition to personal care supplies and others. Hajj is one of the key milestones in a Muslims life, and we are proud to once again support people's spiritual journey with our small tokens. We pray the pilgrims to have a safe and rewarding trip."
---