Going Gluten-free? Read this!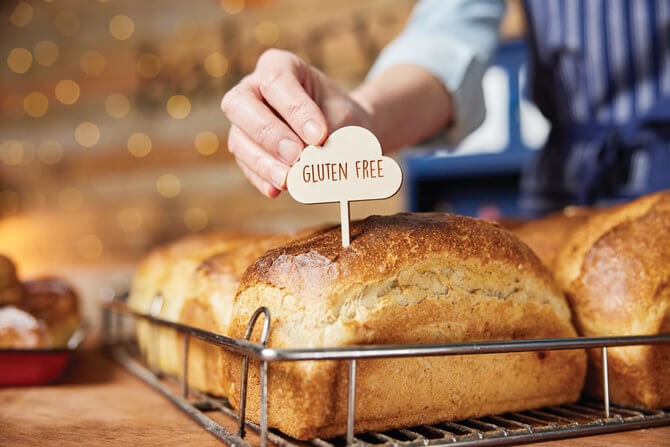 There are many 'fancy terms' we throw around in our daily lives or we hear from our favorite celebrity or a social media influencers. One such term is 'Gluten-free' diet or a lifestyle. We received a request to talk about this subject on our last blog, which was about 'Milk Substitutes', so let us try to learn some basics without digging too deep into the subject.
Before learning more about gluten-free diet, let us start with defining 'gluten'. Gluten is a naturally available form of protein that is found in certain food like wheat and grains, but is also added for extra texture. A diet that excludes gluten is referred to as a gluten-free diet. Such diet will include whole foods such as fruits, vegetables, eggs and meats and gluten-free products available in your favorite hypermarket e.g. gluten-free pasta, bread and much more.
As mentioned earlier, gluten is also used to improve the texture of certain products; therefore, you will find it in places you would not expect at all like in pizza, pasta, breads, ice creams and much more.
Does gluten-free means 'no carb'? Absolutely not! Lots of daily consumption food items such as potatoes, vegetables, rice and many other contain no gluten at all.
Who should try 'gluten-free' diet?
People who are sensitive to gluten
People allergic to wheat
People suffering from Celiac disease
How can one start with a gluten-free diet?
First thing you should be doing is consult your professional healthcare and discuss
You should be reading the labels more for ingredients and warnings
Look for alternatives in your preferred supermarket or grocery store and today you have a ton of products listed under the section 'Gluten-Free'.
Things you can eat includes naturally occurring foods such as – Fruits, vegetables, beans, seeds, nuts and legumes, all of which are in their natural unprocessed forms.
Other important items to include – Eggs, Lean unprocessed meat, fish and low-fat dairy product.
Grains that can be included in a gluten-free diet: –
Arrowroot
Millet
Quinoa
Flax
Soy
Tapioca
Rice (wild rice as well)
Other flour items labelled as gluten-free
To avoid –
In some cases Oats
Rye
Wheat
Barley
More to Avoid –
Cakes
Cereals
Candies
Cookies
Malt products
French Fries
Salad Dressings, soy sauce and other sauces
Pastas and other snacks
Changing your diet to improve your health is a tough decision but food labels have made things easier for us, which is why 'shopping' requires you to make intelligent choices every day. let us know how you feel about 'gluten-free' diet.