Lactose Intolerant? You'll Love these 'Milk Substitutes'!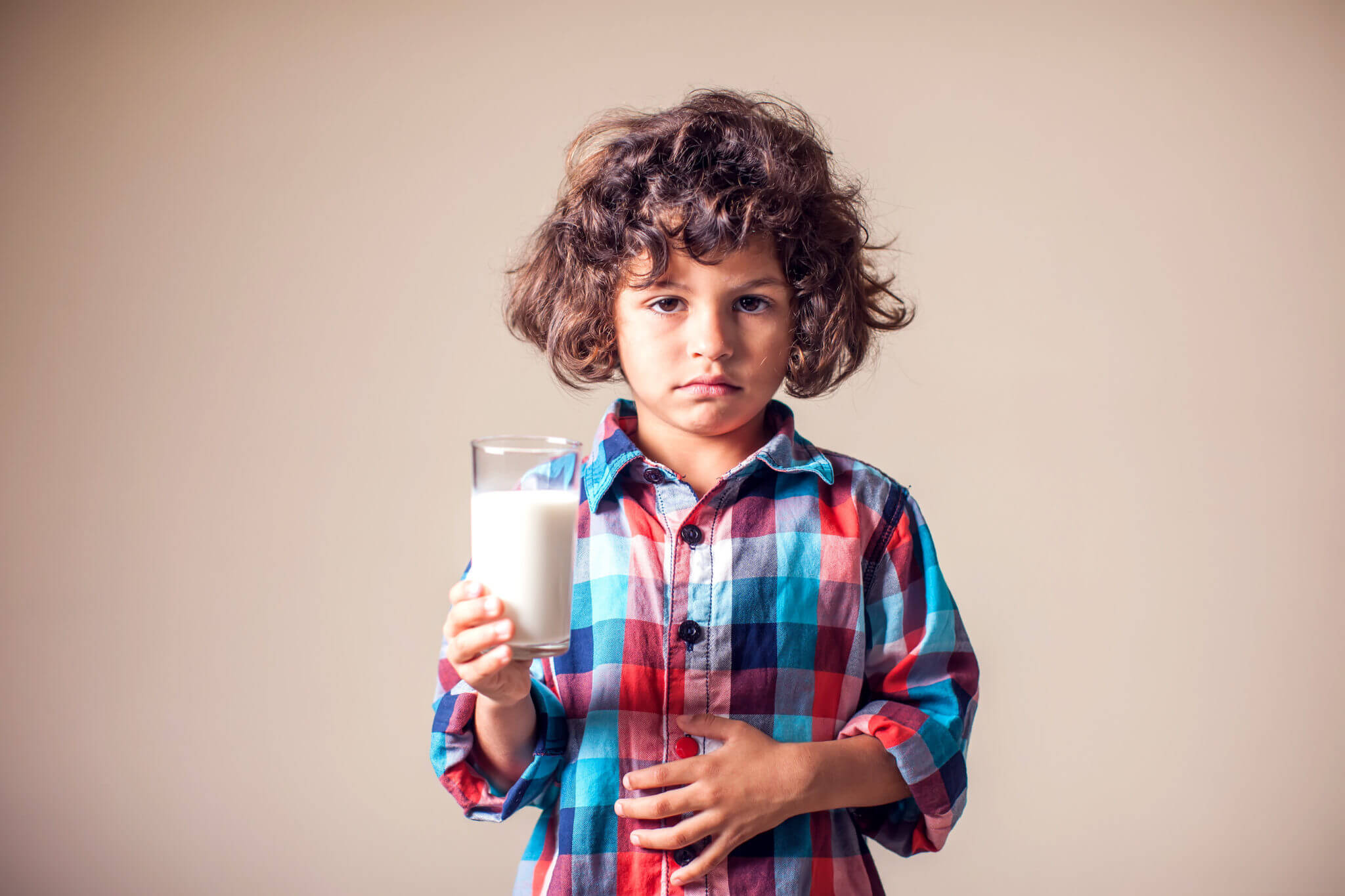 Many essential elements make up a healthy diet and 'milk' is one of them. Although milk has multiple benefits, some of us develop a sense of discomfort from its consumption such as 'lactose intolerance' and other issues. Nevertheless, that does not mean we cannot introduce equally good substitutes!
A swift glance at the hypermarket in Dubai near you or even browsing through the options available on the online store will give you multiple options that can more or less replace your daily milk. However, how do you decide which one is right for you? Maybe this blog can help J so read on: –
Almond Milk – is an amazing alternative to milk, especially if you are looking to cut down on calories without compromising on taste. Made from water and almonds, almond milk can be low on proteins but the fortified versions available in the market make it a perfect milk substitute when you want to make a creamy cup of cappuccino. Since it has healthy fats, it becomes a go-to choice for people who like their coffee creamy.
Coconut Milk – This might be the newest of the lot but a brilliant choice if you want to avoid milk. Although it has saturated milk, the creamy and sweet nature of the product makes it an excellent choice for your daily coffee.
Soy Milk – perhaps one of the most popular milk substitutes due to its close resemblance to the milk's nutritional profile, soymilk is a brilliant choice. Soy Milk is a good source of vegan protein and today we have products fortified with vitamins and essential nutrients, with the products coming in different flavors as well.
Oat Milk – Perhaps a newer milk substitute, oat milk is a filtered blend of oats and water and is free from lactose, nuts and soy, which makes it a perfect and sustainable substitute. Compared to cow milk, oat milk is lower in fat, which is why it is one of the primary choices for people who are looking forward to cutting calories from their diet.
A survey we conducted below, showing the people preference to each type of milk.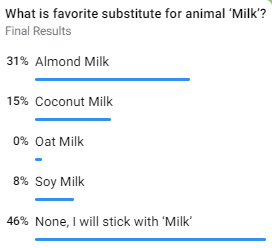 We're sure you learned a few things about popular milk substitutes here. If you like the blog, give us a LIKE or SHARE it with your friends so that they can benefit from this information. Let us know how you feel about the COMMENT section.