Do you know these Eid Facts?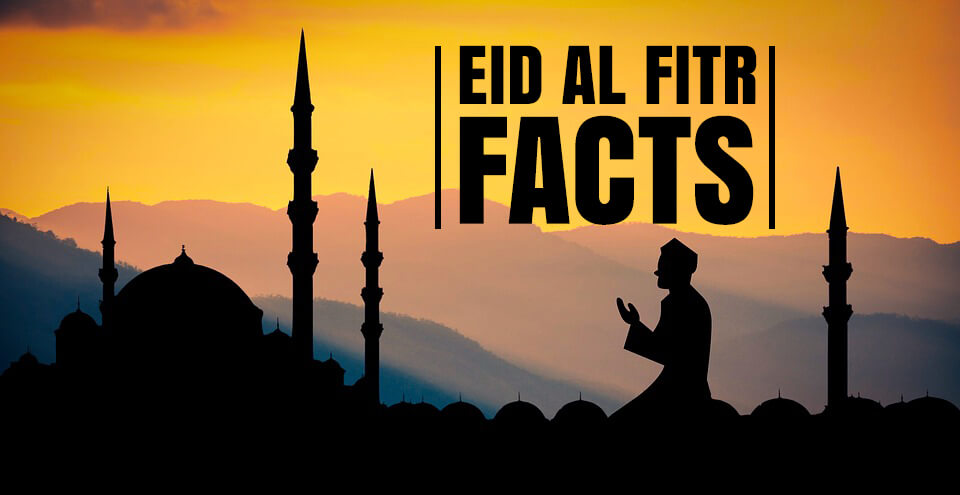 'Eid al-Fitr' is a prominent Islamic day observed by Muslims across the world, a day which is celebrated with prayers and joyfulness. Eid is followed by the holy month of Ramadan and since we are nearing to 'Eid' let's highlight some facts associated with the same:
1.    'Zakat Al Fitr' is the term used for one of three types of food items (rice, dates, wheat) given to the poor people before the Eid Prayer. Money can also be donated instead of the mentioned food items.
2.    Eid is held to celebrate the conclusion of the Fasting period
3.    The name 'Eid' is a literal translation of the event being celebrated 'Festival of the Breaking of the Fast'
4.    Eid Al-Fitr begins upon the first sighting of the New Moon. Across the world, Eid al-Fitr starts at different times and even different days, depending on location
5.    Eid Al-Fitr and Ramadan (Hijri calendar) varies from (Gregorian calendar) every year. Every year, you'll notice Ramadan is held at least 10 days earlier to the previous year.
6.    Eid Al-Fitr is typically a 1-day event. However, celebrations go for 3 days.
7.    Eid Morning is welcomed by Muslims with new clothes, Eid Prayer and Eid Greetings. Before leaving to perform morning prayers, Muslims after waking up, cleanse their bodies in a ritual called "ghusl." In some regions, ladies decorate their palms with Henna patterns as well.
8.    Gifts associated with the festival is known as 'Eidia' given to children and they usually are money.
9.    Eid Al-Fitr is also known as 'Lesser Eid'. The other is Eid al-Adha, the Festive of the Sacrifice or "Greater Eid.
11. 'Eid Mubarak' or 'Have a blessed Eid', a common way of greeting.
Share with us on how you prefer celebrating Eid. Like Share Comment 🙂
To Read: Amazing Benefits of 'Fasting'!