Beit Al Khair, Union Coop. support indigent families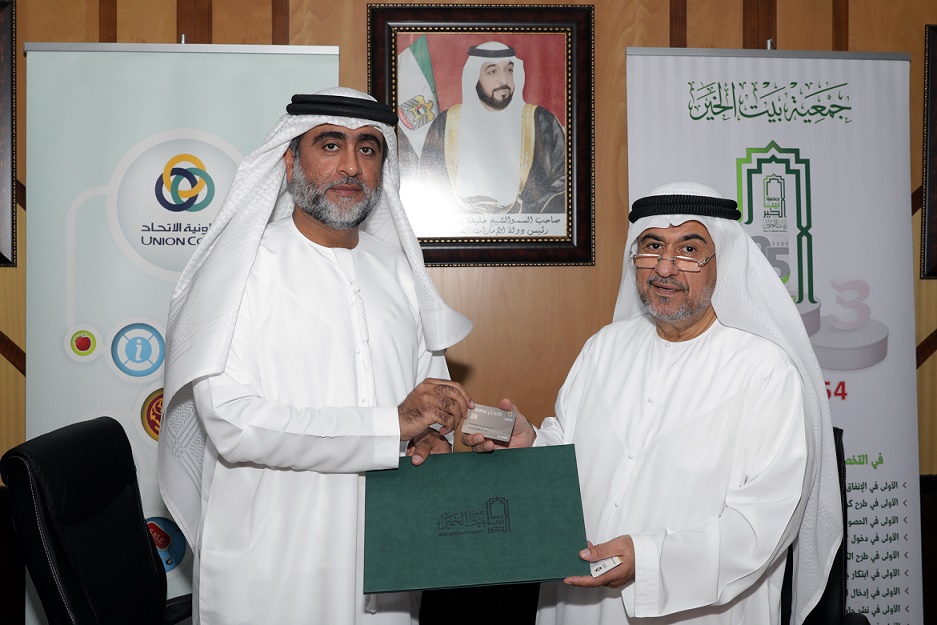 Dubai, UAE: Beit Al Khair Society, in collaboration with the Union Cooperative, has contributed Dh500 shopping cards and in-kind items to 100 indigent and low-income families.
The kind gesture comes in line with the Zayed Humanitarian Work Day, is meant to ease the suffering of those people during the holy month of Ramadan, and bring them happiness.
Yaqoob Al Balooshi, Fresh category trade department manager Union Coop., handed over the (AL AFHDAL) shopping cards and in-kind gifts to Abdullah Al Ustaz, Assistant General Manager of Beit Al Khair.
"The Union Coop. is so keen on showing compassion to all defenseless segments of the society, and efficiently chipping in all social, humanitarian and voluntary works," Al Balooshi said.
"We have shown support so many philanthropic initiatives over the last few years," he added. "We will follow the same track advised by the UAE prudent leadership to promote goodness, integrity and fraternity nationwide."
Paying tributes to the touchy move, Al Ustaz said the Union Coop's white hands speak volume. "Poor families can use the (AL AFHDAL) shopping cards in buying their food needs during the holy month of Ramadan."
Beit Al Khair Society spares no effort in running, developing and comping up with always new charity projects and initiatives for the benefit of eligible people, he underlined.
"The monthly food aids, coming under the 'indigent families' project, is one of the main programs run in support to those families, particularly during seasons as in Ramadan, Eid Al Fitr, and Eid Al Adha," he said. "These projects include Ramadan Foodstuff Baskets, Zakat Al Fitr, and Al Adahi (sacrificed animals)."
---