Cardamom – The Wonder Spice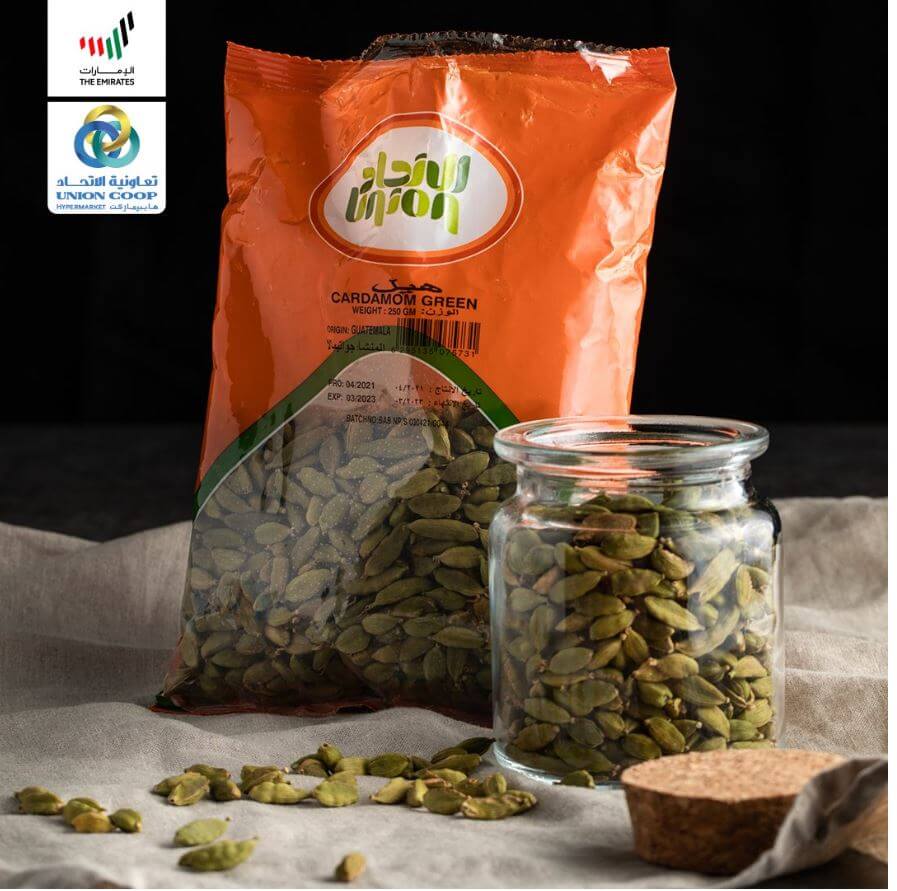 Cardamom- as pleasant as it sounds; the intense spice has found its way to popular dishes and even karak that you enjoy now and then. Often compared to mint, Cardamom as a spice has been used for eons for culinary and medicinal purposes as well. Today we have it showcased in the aisles of every supermarket in Dubai.
In this blog, we will discuss how cardamom may benefit human health:
PS: This blog is not a medical journal and should not be substituted for a medical diagnosis and people with any health problems should consult a doctor for proper medical diagnosis and health guidance/advice.
If you like the blog, give us a like, share or comment on it. While you are at it, do visit your nearest Union Coop Hypermarket in Dubai for fresh cardamom. If you do not feel like stepping out, check out our smart online store (Smart App)!