What's Your Salad Dressing?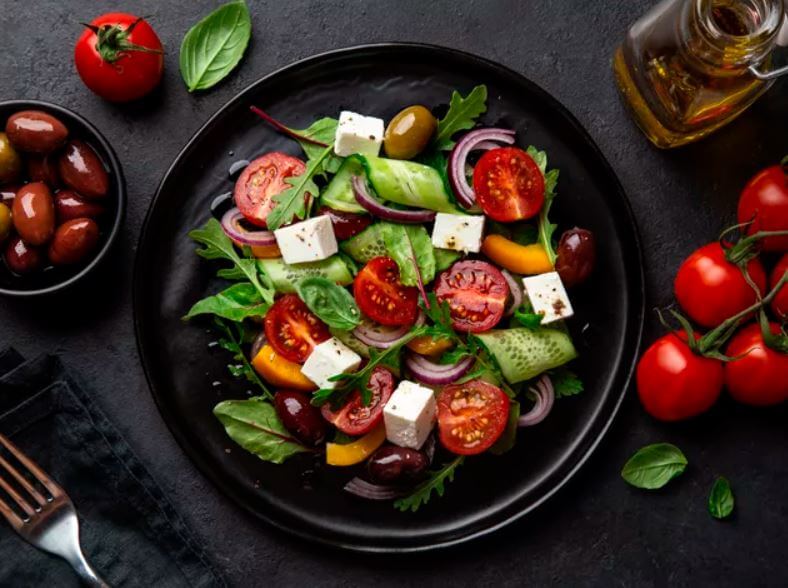 One of the best ways to include fresh greens in your diet is to 'get a salad' and a salad does not have to be boring. This is where a 'dressing' comes in!
Salads are nutritious, healthy, balanced, safe and to say the least colorfully essential. It's imperative to note that the choice of dressing can influence the nutritional value of a salad. Certain dressings often contain excessive amounts of unessential fats, sugars, and preservatives; but fear not there are better alternatives available in your favorite hypermarkets out there that can not only improve your salad but elevate your health goals as well. In this blog, we will discover certain healthy salad dressings that not only tickle your taste buds but also promote overall wellness:-
Lemon Dijon Vinaigrette: This dressing strikes the perfect balance between tangy and savory flavors. Prepared with a combination of freshly squeezed lemonjuice, Dijon mustard, extra virgin olive oil, and a touch of honey, this dressing brightens any salad. As you may already know, lemon is packed with vitamin C and antioxidants, while Dijon mustard contains metabolism-boosting properties. Try it and let us know!
Greek Yogurt: If you like creamy dressings but want to avoid unhealthy fats, Greek yogurtranch is a brilliant alternative. Swap out traditional mayonnaise and cream for protein-rich low-fat Greek yogurt, and add in fresh herbs like dill, chives, and parsley. This dressing is rich in probiotics and calcium, promoting gut health and strong bones as well. You can drizzle it over your salad or even use it as a dip for crunchy baked vegetables.
Here's a survey/poll by Union Coop: –
Vinegar: Using vinegar as a salad dressing is a popular and healthy choice. Vinegar adds a tangy flavor to salads and can enhance the overall taste of the dish. Several types of vinegar can be used as salad dressings, including balsamic vinegar, red wine vinegar, apple cider vinegar, white wine vinegar, and rice vinegar. Each type of vinegar has its own unique flavor profile, so you can choose the one that best suits your taste preferences. Remember that vinegar can be quite strong, so it's a good idea to start with a smaller amount and add more gradually until you achieve the desired taste. Additionally, different types of vinegar may pair better with certain salad ingredients, so don't be afraid to experiment and find your favorite combinations.
Tahini Citrus Dressing: For a unique twist, consider using tahini as the base for your salad dressing. Tahini is a paste made from ground sesame seeds and is a great source of healthy fats, protein, and minerals. Combine tahini with freshly squeezed citrus juice (such as orange or grapefruit), a hint of honey or maple syrup, and a dash of cumin for a flavorful dressing. This combination provides a creamy texture, a burst of tanginess, and an array of essential nutrients. It pairs wonderfully with roasted vegetable salads or grain-based salads.
Avocado Lime Dressing: Avocados are known for their creamy texture and numerous health benefits, which is why they are used as a healthy spread as well. Blend ripe avocados with fresh lime juice, cilantro, garlic, and a drizzle of olive oil to create a luscious and tangy dressing. Avocados are rich in heart-healthy monounsaturated fats and contain essential vitamins and minerals. This dressing complements Mexican-inspired salads, grilled chicken salads, or as a dip for vegetable crudités.
Olive Oil: Using olive oil as a salad dressing is another popular and healthy option. Olive oil adds a rich, smooth flavor to salads and provides healthy fats that are beneficial for your body. Keep in mind that olive oil has a distinct flavor, so it is important to choose a high-quality oil that you enjoy. Additionally, different types of olive oil, such as extra virgin, virgin, or light olive oil, have varying intensities and flavors. Experiment with different combinations of ingredients and adjust the quantities to suit your personal taste preferences.
Elevating the flavors of your salads with healthy dressings is a simple way to enhance both taste and nutrition.
So, get creative, and enjoy the journey of exploring the world of healthy salad. Don't forget to LIKE, SHARE and COMMENT J Share your healthy recipe with us!