Smartphone Apps for every Smart Mom out there…
We dwell in an era dominated by 'technology' which has made many impossible things possible. However, as every story has two sides– a good and a bad side, technology can also be a curse. Technology for sure is making our lives better in many ways, but we have also become dependent on it for minor things. Technology has changed the way we lead our lives and even influenced our behaviour to some extent. If adults have been affected by technology to an extent, one can only imagine its implication on our children!
Digital Parenting is not 'child play' which is why you need specialized applications to protect your little one(s) from possible social networking risks.
What are the features that can define a successful Parenting App?
Tracking the Call History – Features like these help you keep track of the calls from/to your child's smartphone. You will be able to monitor minute details like Call, Time & Date and even the phone number of the person who is talking to your child.
Tracking the Location – Being a mother is not easy, especially with all those worries and yelling when your child is out with friends. Such features can help you know the exact location of your child in real time. Less worries all the way!
SMS Tracker – Another useful application that helps you keep track of the person with whom your child is talking but also track the text of the conversations as well.
App Tracker – It's like having complete control over the applications that are installed on your child's phone. You get to track the existing applications and uninstall any app depending on your requirements.
Here are our top picks…
1.Qustodio – Content Filtering, Setting time limits, Cross-Platform compatibility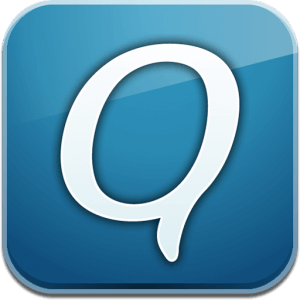 Qustodio is a flexible application with cross-platform compatibility. Even the free version offers you the ability to set usage times, rules and block unsuitable materials/content from the device. The paid version of the software offers – SMS monitoring, social media features and control per app installed.
The detailed report offered by Qustodio allows you to monitor exactly where your child has been and what data they have accessed from their phone.
If you're a worrying parent, then do give it a try!
2. WebWatcher – Budget Cellphone Tracking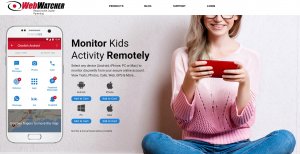 One of the most budget cellphone monitoring programs we have out there today that will help you track your child's smartphone activity and keep them safe. Some of the basic functions include monitoring Calls, texts, apps, GPS locations and even browsing history.
The application also offers you a low-resolution samples of photos taken with your child's device.
3.Mobile Spy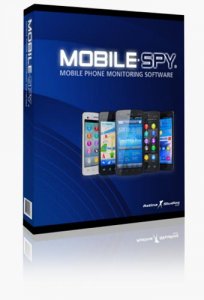 Parents prefer this app due to two primary reasons – Easy to use for parents and difficult to figure out for your child… what else!
Using the online parent portal, you can monitor activity logs, block apps and even set web filters. Other key features include access to deleted contents like photos and tests, browser search history and even live control panel.
4.Net Nanny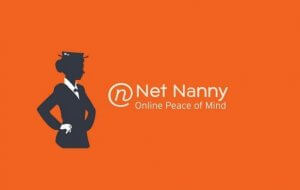 Other than the ability to block apps and websites, parents can use this app to track kids' internet activity in real time. With 'Net Nanny' you get to limit the type the content your child has access to, due to the in-built filter. Other than the ability to blacklist websites, you can also block contacts (Number & text) on the smartphone. This app allows you to receive alerts whenever your child searches for particular keywords on the phone's web browser.
Other interesting mentions include – Toddler lock, Norton Family, MM Guardian, The OneSpy, Kids Timeout and many more.
Applications can only help in keeping a check on your child but it is up to the parent to make the child understand the limitations of technology and ethical use. Do you use any application for your kid? Feel free to share with us… LIKE SHARE and COMMENT!
Disclaimer: The application names mentioned in the write-up doesn't necessarily mean endorsement and are solely for informative purposes. If you wish to install any of the aforementioned app, it's entirely your call.