Quinoa Quantum – Why the craze for this super grain?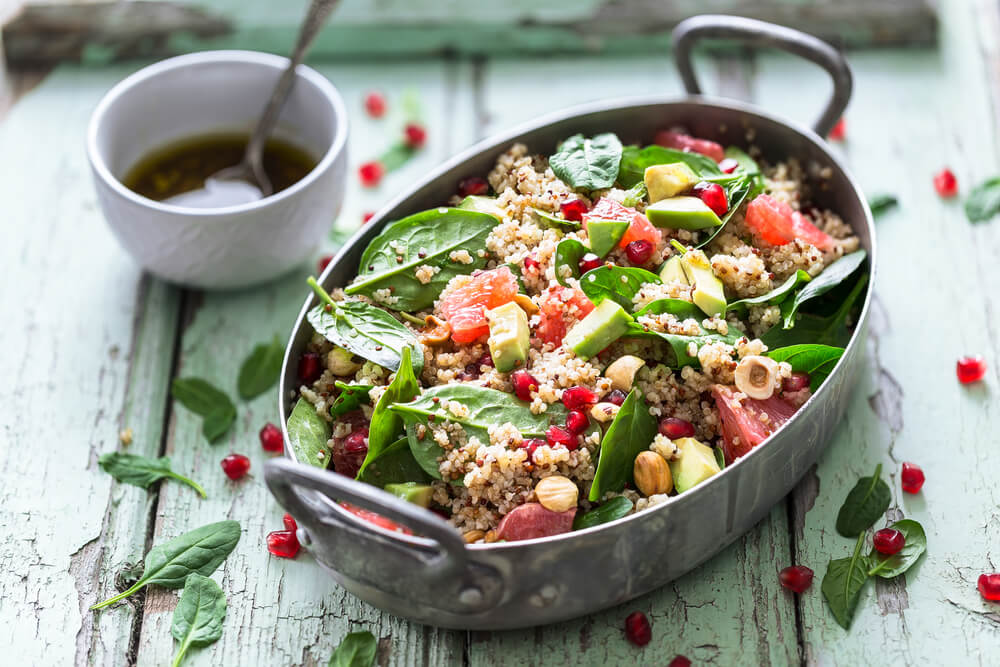 There's no doubt that 'Quinoa' moment has picked up momentum and has become popular now among other healthy foods. This gluten-free foodstuff is an excellent source of protein and one of the few vegan products that have a sufficient amount of amino acids, thereby making it a go-go food for the gym-bees.
Quinoa is rich in Vitamin E, B, Magnesium, Fiber, Potassium, Calcium, Phosphorus and other good antioxidants.
Here are some reasons why you should also consider Quinoa as a part of your daily diet: –
It has all the 9 essential amino acids making it protein-rich.
Rich in Fiber – Good for people with diabetes, weight issues and High BP.
Good source of Iron.
Rich source of 'Lysine' – which promotes tissue repair and growth.
Rich source of Magnesium – Help relax blood vessels, lowers blood sugar and many other benefits.
Rich in Vitamin B2 – promotes energy metabolism.
Rich in Manganese – Protects Red Blood Cells.
Shop at Union Coop for quality Quinoa and adopt a healthy way of life. So SHARE with us what you feel. Give us LIKE if you agree with us.
Disclaimer: This blog is not a medical journal and people dealing with any ailments or issues should seek consultation from a certified physician only!