Modern Day Elixir – Organic Coconut Oil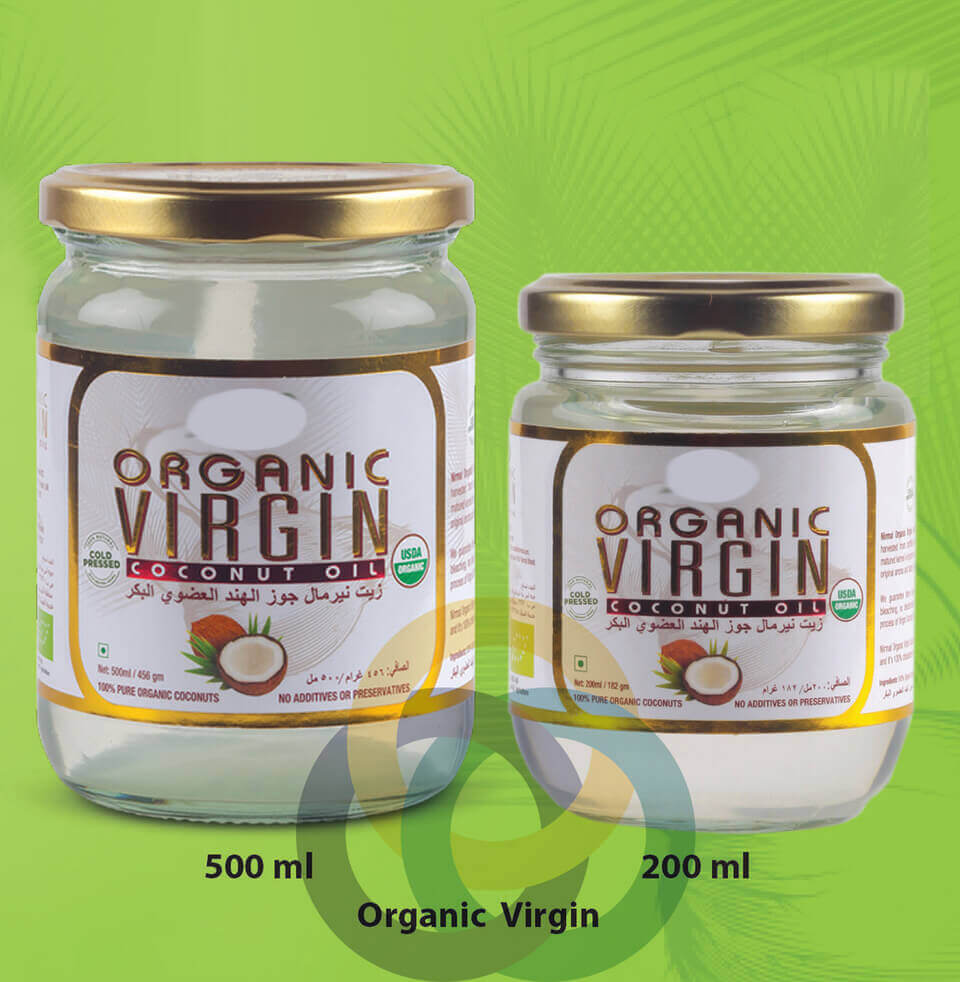 Whenever there's a talk about 'Coconut oil', either we get to hear things like 90 percent saturated fat theory from the health conscious elites or the oil is simply termed 'unhealthy'. However, talking to a South Indian about the same subject might change your mind for good. As per experts, Organic Coconut oil contains Medium-Chain Fatty Acids (MCFAs) that help in improving human health in multiple ways. You heard that right!
Primary reasons why Coconut oil is avoided is because Coconut oil is rich in Saturated Fats and it can increase blood cholesterol and lead to heart diseases. Certain studies conducted also verified this claim by many Doctors. However, the study was done on Hydrogenated Coconut oil and they are entirely different from virgin coconut oil.
In regions of Sri Lanka and Kerala, the diet is high in Coconut oil and people are healthier with less issues of heart diseases and even less cancer issues. This fact validates two main statements – Not all Fats are bad and there is something called as 'Good Cholesterol'.
For cooking, organic coconut oil is a safe option because it is very stable due to its ability to withstand high temperature. Therefore, you can adopt a healthy cooking style without any heat damage. Compared to most of the cooking oils we have today, the MCFAs in Coconut oil are easier on your digestive system, and the fats convert into energy much faster than being just stored as fat. So for the Fitness fanatics out there, including organic Coconut oil to your cooking regimen for boosting your metabolism can be a good start.
Other than being rich in fiber, vitamins and minerals, organic coconut oil consists a superior disease-fighting fatty acid known as 'Lauric Acid'.
It should be noted that the best variety of Coconut oil is the one you call 'unprocessed extra virgin', which is supposed to be free from genetically modified agents and other added chemicals.
When you adopt Organic Coconut Oil to your diet, following are the benefits you can expect:
Aids in weight-loss by boosting your metabolism
Improving Immune system
Maintaining heart health
Reduction in fatigue and enhanced athletic performance
Supports Thyroid function
Helps in keeping Skin young, smooth and healthy
Promotes Hair growth and health
Healthy Cell Regeneration
Anti-bacterial properties
Better Insulin secretion
Protection from 'Cell Damaging' free radicals
*Results and Benefits of Organic Coconut Oil use may vary from person to person. Information mentioned in the blog are for reading purposes only and are not intended to replace the advice of a Doctor. Union Coop does not dispense medical advice or diagnose illness. If you suffer from any severe medical condition, consult your physician.