UNION COOP Introduces Paid Parking at Al Aweer Branch to Ensure Customer Happiness and Convenience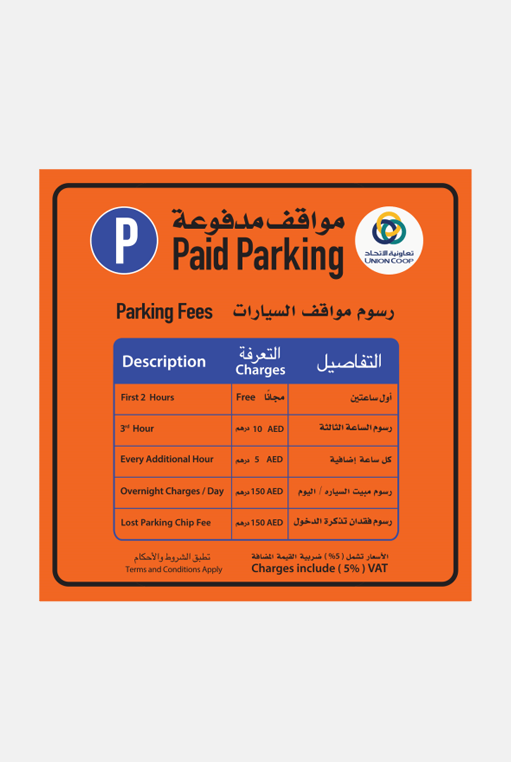 UAE, Dubai, January 30, 2017:
Prepared by Marwan AlQuran

Union Coop, the largest cooperative in the UAE, provided paid parking spaces at all times at Al Aweer branch to reduce the exploitation of parking spaces by non-customers. Parking will be free for the first two hours, with a fee of AED10 for the third hour, and AED5 for each additional hour, and AED 150 for an entire day.
Suhail Al Bastaki, Director of the Happiness and Marketing Department at Union Coop, said: "This step was taken following a detailed study of parking issues at Al Aweer branch. We decided to apply paid parking scheme to ensure a convenient shopping experience for our customers in terms of the availability of parking spaces."
"We are ready to introduce the same scheme at other branches if necessary. This is stirred by our firm belief in the importance of customer happiness. By applying this system, we seek to provide more parking spaces and prevent those who exploit them from annoying our customers," Al Bastaki added.
---