Exchange of Thoughts between Dubai Municipality & Consumer Cooperative Union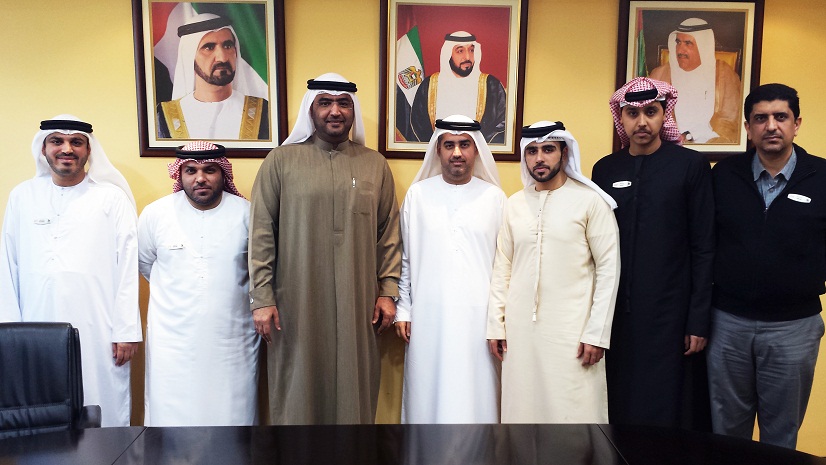 Thursday January 9, 2013 a meeting was coordinated and arranged between Consumer Cooperative Union and the Metrology section in Dubai Central laboratory of Dubai Municipality
The meeting was entitled for both organizations to brightly share ideas and build prospects of cooperation in order to integrate and contribute towards Consumer Protection Program.
The Consumer Union was honorably represented by Mr. Suhail Al Bastaki, Media & Communication Manager at Union Cooperative Society, who provided an overall brief about "Consumer Cooperative Union" that indicated the objectives that were set to protect consumers from the increase of price on products & services, and presented ways to standardize costs in all cooperative societies that are considered as major markets of CONSUMER CO-OPERATIVE UNION.
The Metrology Section was represented by Engineer Farid Mohammad Ismail along with a group of further Engineers and executives. Engineer Farid was the one who provided an overall brief about the section objectives and goals towards consumer and trade protections by making periodic inspection campaigns on the scales used in various points of sale.
He also pointed out on the " Al Kustas Rectum" project that was launched by Dubai Municipality as a campaign to control the electronic scales for gold and jewelry shops, perfumes, cooperative societies and hypermarkets, intended to secure the trust between the consumer and the seller, ant to consistently protect consumers and dealers from losses that might occur due to the inaccuracy of these scales
At the end of the meeting, the two organizations stressed their willingness to collaborate and work in partnership for the benefit of the consumer in the first place, and to protect the interests of traders as well.
---