Maqlooba: An Arabic and Levant Dish par Excellence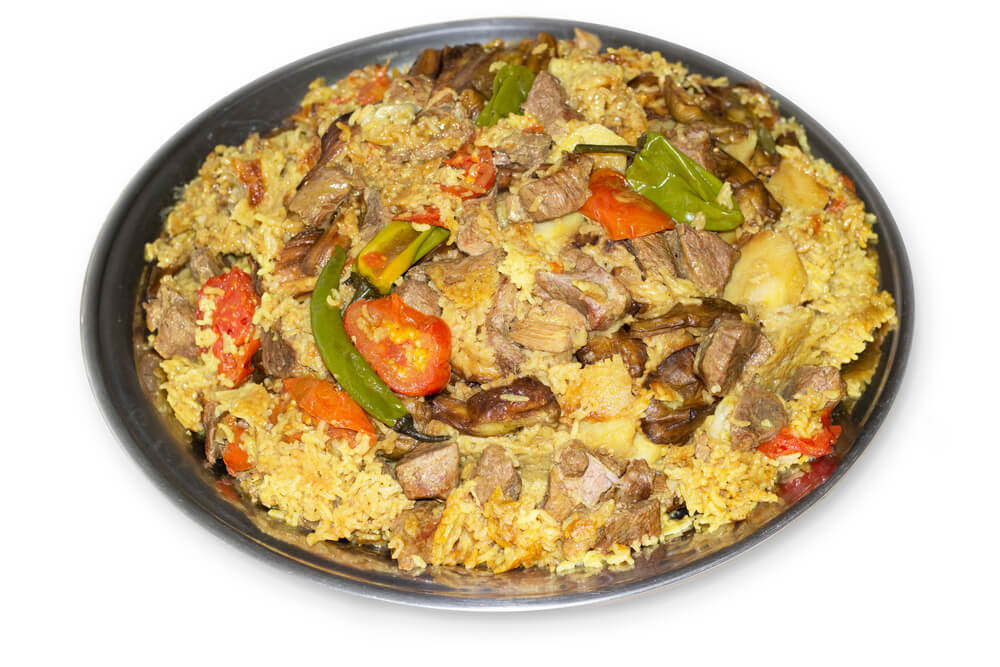 Maqlooba is one of the most delicious and popular dishes in the Arab world, especially among the people of levant and Iraq. Considered to be a highly desirable dish, its preparation is simple and easy, does not take much time either.
Here are the ingredients to prepare the delicious dish:
1- A kilogram and a half of cut meat or chicken cut into four pieces
2- A large, chopped onion, sliced, and a second onion, cut into quarters.
3- Three cups of rice (Egyptian).
4- A medium-sized eggplant.
5- Cauliflower
6- 3 potatoes.
7- A tablespoon of salt.
8- A quarter of a teaspoon of black pepper.
9- A teaspoon each of ground cinnamon and mixed spices.
Preparation:
1- Rinse the rice with water, then soak it for a period of fifteen to twenty minutes in warm water, and then filter it well.
2- Peel the eggplant and tomatoes, cut the cauliflower, cut it into slices, then sprinkle it with salt and set it aside for thirty minutes.
3- Fry the eggplant slices, potatoes, and cauliflower in a frying pan, then drain them on kitchen/tissue paper to remove the excess oil.
4- Add meat or chicken, onion quarters, spices and salt together in a large saucepan, then add six to seven cups of water and cover until the meat is tender for a period of fifty to sixty minutes. Remove the tender meat or chicken from the broth and filter the broth, adding water to make the broth at least five cups.
5- Bring a large pot to cook the Maqlooba with oil in it and add meat or chicken on top, then eggplant slices, potatoes and fried cauliflower and add the drained rice at the end. Add meat or chicken broth to the rice pot, let it boil, then cover the pot and leave it for thirty minutes on low heat until the rice is tender. Turn the pot upside down over a large plate while serving.
You will find all the ingredients necessary for a delicious Maqlooba at Union Coop. If you liked this recipe then give us a Thumbs up and Comment your views. Share this recipe with your friends and if your try it then tag us on social media as well.