Making the Perfect Sandwich – Double Decker Style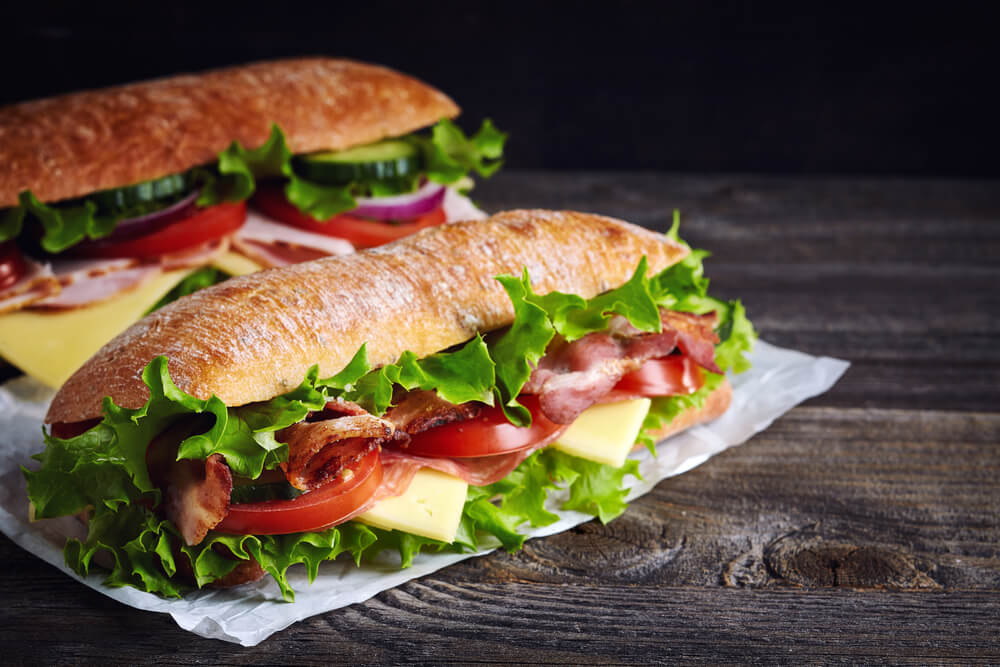 Making a perfect 'sandwich' is a sort of real-life hack, but a survival skill as well. Well suited to the fast track UAE life, making a good sandwich is all about the right ingredients and the perfect way to stack them together to get the desired taste.
Here's what you'll need:
2 slices of turkey ham
50gms mixed salad greens
8 slices of wholegrain bread
Cheese or any other spread of your choice
How to make a perfect sandwich?
Take a board on which you will be preparing the sandwich
Place a loaf of bread on the board and top it with a slice of Turkey ham.
Top it with another slice of bread and apply a spread of your choice.
Place some greens or pickles and cover it with another slice of bread.
Way to serve:
You may slice the sandwich in half diagonally and serve with tea or coffee or any beverage of your choice. Happy eating!
Serves: 2 – 4 people
P.S: Feel free to check other mouthwatering recipes as well…