Maintaining Eye Health this Summer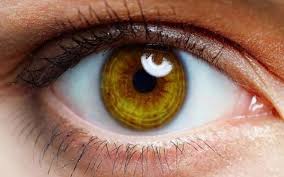 We all know that exposure to sunlight has certain benefits, including obtaining vitamin D. However, exposure to extreme sunlight and not following precautionary measures during the summers can lead to various risks, such as heatstroke, dizziness, or affecting eye health.
In this blog post, we will explore a number of tips to maintain eye health during the summers, especially direct exposure to sunlight:-
Wear high-quality sunglasses: We all know the importance of wearing sunglasses during the summer for their numerous benefits, such as reducing the effects of heat and protecting against dust. Doctors recommend wearing sunglasses that provide full protection from UV rays since increased exposure to these rays can damage the area near the retina responsible for central and color vision. Polarized glasses are not only a trend but also a necessity as well.
Stay hydrated: Staying hydrated is crucial for natural body functions, including the eyes, which is sensitive. During the summer, the body loses a significant amount of fluids, so it's essential to drink plenty of water to compensate for this loss and keep the eyes moisturized since dryness is a leading cause of eye irritation.
Follow a healthy diet: Proper nutrition and a healthy lifestyle are fundamental pillars for a functional body. Therefore, consuming foods rich in antioxidants is necessary to maintain eye health, such as oranges, berries, and green leafy vegetables.
Wear swimming goggles: Swimming is popular during summers, and pool water contains chlorine and saltwater, which can have various detrimental effects on the eyes. Therefore, wearing swim goggles is crucial for protecting the eyes from irritation.
Avoid rubbing your eyes: Rubbing your eyes with your bare hands is a common and unhygienic practice since hands may not be clean or may be sweaty, which can lead to eye infections. It's important to wash hands regularly to protect from most infectious diseases, including the transfer of viruses or bacteria to the eyes.
Finally, the content published in this blog is not a medical journal and should not be considered a substitute for medical diagnosis. Individuals with any health issues should consult a physician for proper medical diagnosis and guidance.
If you found this blog post helpful, please share it with your friends or give it a like and leave a comment.