Luqaimat: Delicious Arabian Dumpling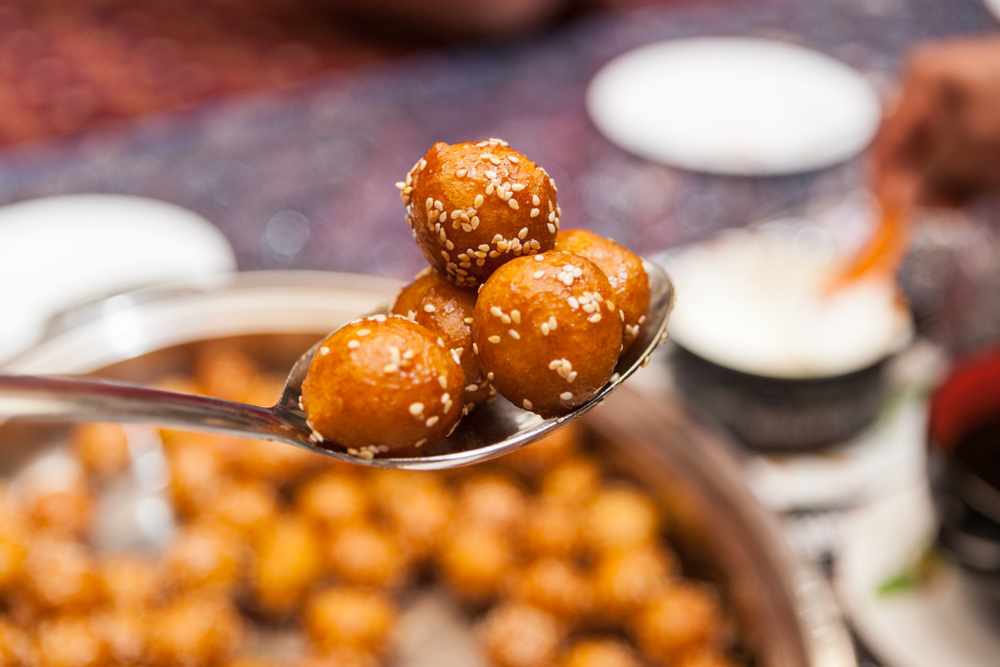 The crunchy sweet dumpling is mostly enjoyed on special occasions, especially during the Holy month of 'Ramadan'. Most of the Arab kitchens will have the batter ready on the kitchen table, so let's have a look at how perfect Luqaimat is made!
Ingredients:
All-purpose flour
Milk powder
Salt (A Pinch)
Sugar
¼tbsp yeast
Water
½ltr  Oil (for frying)
For the Sugar Syrup: also may use Dates syrup or Honey.
2cup sugar (for syrup)
1½cup of water
1tsp lemon juice
How it's made?
Prepare the sugar syrup by boiling sugar and lime juice with water for several minutes till it becomes a syrup. Let it cool.
Mix the ingredients – Flour, Milk Powder, salt, sugar, yeast and water to make a dough. Let the dough rest for 15-20 minutes and allow it to rise.
Using a tablespoon, cut the dough in small pieces and create small round shapes to deep fry them in oil until golden brown.
Let the fried pieces to cool down and soak them in sugar syrup
Happy snacking…
P.S: You'll love our other recipes…