In Ramadan: Eat your VEGGIES along with MEAT!!!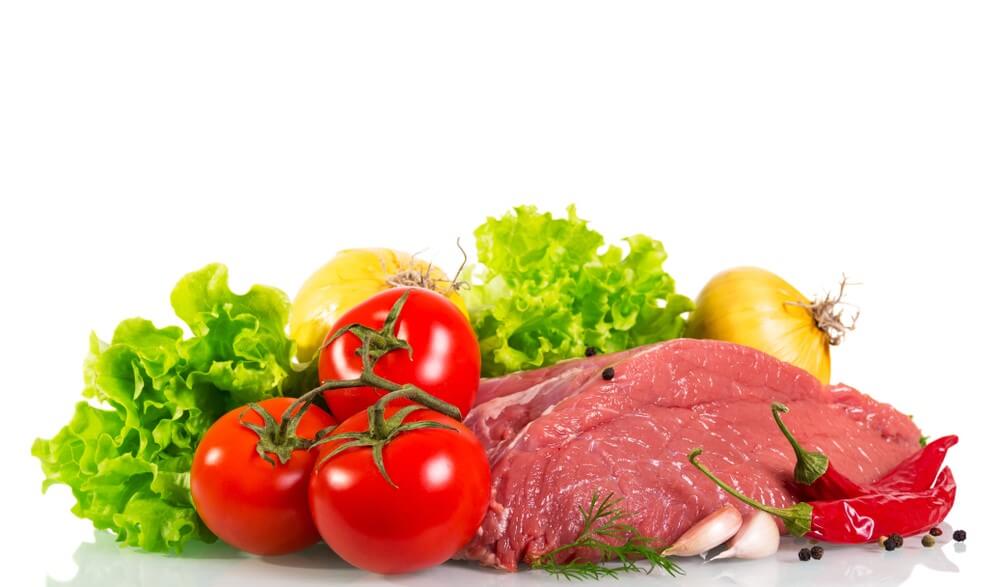 Who doesn't like the food? Everyone loves to enjoy a hearty meal and many are fascinated by well-cooked quality meat. However, vegetables are imperative as well because they have a key role to play in your diet, which can improve nutrition, assist with weight control and reduce the risk of chronic disease. So next time you visit your preferred hypermarket in Dubai, keep these in mind:
Benefits of including vegetables with your meat:
Vegetables are a perfect complement
Having colorful vegetables complement your favorite non-veg dish is not only a pleasant sight for your eyes but for your health as well. Vegetables generally are low in fat and rich in vital nutrients thereby making them a perfect partner with Non-veg, something that is popular for high protein, Omega3 fats and many more.
Vegetables are nutrient-dense
Vegetables and even fruits can be a good source of Vitamin A, C and E as well as Zinc, folic acid, Magnesium and Phosphorous. Sweet Potatoes and Tomatoes are also a rich source of Potassium.
Veggies are a dieter's best partner
Vegetables are a good source of fiber, which helps in improving gut health and helps keep you full for a long time. Therefore, if you are dieting then vegetables with quality meat is your best way to health.
Variety, variety, variety
The truth is – you never get bored of choosing the right vegetable to go with your meat dish. There are so many vegetables to choose from that the vegetable aisle in your favorite supermarket in Dubai is like a new world in itself. From green leafy spinach to broccoli, you have everything going right for you.
Complex Carbs to avoid the sugar spike
Vegetables are an excellent source of complex carbohydrates, which does not result in a sudden blood sugar spike. The exceptions being corn and beets as they have a high glycemic index.
You can visit Union Coop hypermarket or smart online store to buy a premium selection of Fruits and Vegetables.
So SHARE with us what you feel. Give us LIKE if you agree with us.
Content published on this blog is not intended to be a substitute for professional medical diagnosis or advice. Consult your physician or other qualified healthcare providers with questions you may have regarding your symptoms and medical condition for a complete medical diagnosis. Do not delay or disregard seeking professional medical advice because of something you have read on this Blog.