Escape from Vape (Is Vaping Dangerous?)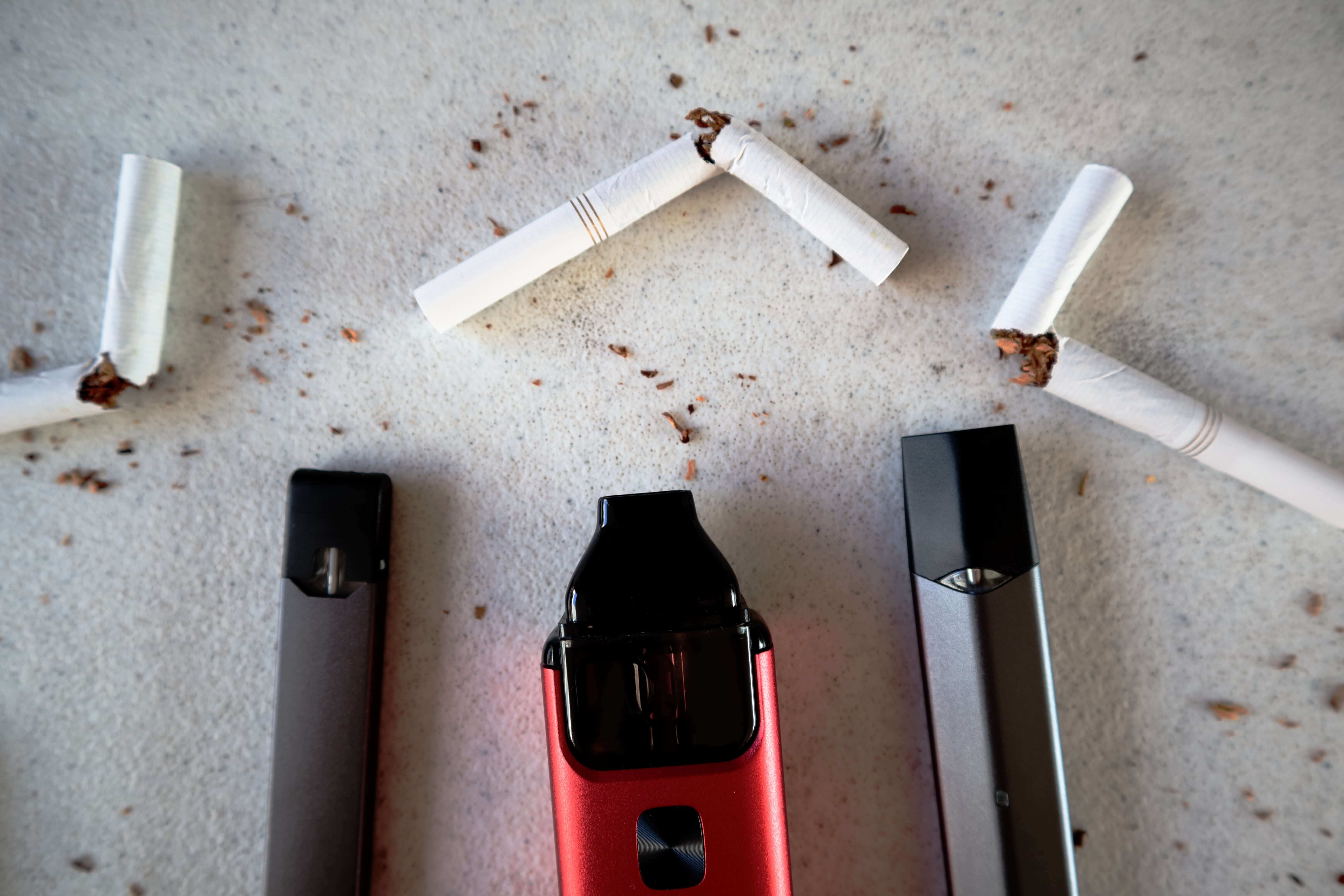 People think Vape is a Game changer,

Little do they know that it's another name for 'Danger'…
"A Cabinet decision has expanded the list of taxable products, including 'vapes' or e-cigarettes as well as sugary drinks in the UAE. The excise tax — 100% on e-cigarettes and 50 % on sugary drinks— kicks in from January 1, 2020." – Gulf News
For people who are selling 'Vape' or 'E-Cigarettes' in the market, it's all about 'big money'. The new contraption started out as this perfect and fancy substitute for 'traditional smoking' and now we realize that it is not a dependable solution for anything as many thought. What's big money for some, is a big danger for us.
Vapes (short for vapour) had become a substance that screamed 'COOL' and believe it or not – you'll find videos on the internet about 'Vaping Competitions' as well. How cool is that!!! Well, not so much if you pay attention!
History backed by science says – "Anything that seems too GOOD to be true… may not be GOOD at all!!!" and similar is the case with Vapes. Read this blog to know-how:
Vaping is a millennial term referred to inhaling vapour or smoke created by an e-cigarette or other devices.
How does it work?
E-Cigarettes are powered by batteries, mostly alkaline battery, which is lately getting a bad reputation for being unstable. These devices have cartridges filled with liquid (also known as flavours) that have nicotine and other chemicals that is heated to create vapour, which is then inhaled by the user.
Types of people who use Vape:
People looking to quit smoking
People looking for an alternative to smoking
People who just find it cool
Let's have a look at the risks of Vaping:
Nicotine is an addictive chemical that can hamper the development of brain functions and narrow arteries.
Still has a high risk of cancer. 'Electric' does not mean safe.
Vaping leads to smoking and in extreme cases both are addictive.
E-cigarettes are prone to faulty batteries that can explode at any point of time, thereby rendering them as unsafe.
Exposure to the liquid or flavours can cause nicotine poisoning
Vaping can cause complications in pregnant women
Breathing issues
Nausea
Unexplained weight loss
Can you get addicted to Vaping?
YES! Just like Cigarette, Vapes and e-cigarettes have ample amount of 'Nicotine', which is a highly addictive substance. Therefore, there is a very high chance that you will get addicted to it.
How does Nicotine affect me?
It's referred to as 'kick' or a temporary 'high' that a smoker gets while using Nicotine. This is a temporary pleasure but leaves you craving for more and similar to tobacco, Nicotine also has withdrawal symptoms like anxiety and irritation. Extreme use of vaping can damage blood vessels due to high blood pressure and a hidden spike in adrenaline.
Another reason why these products are worse than traditional cigarettes is: they contain more nicotine, thanks to the extra-strong flavours and cartridges you get to buy. Moreover, some smoking devices have the option of increasing the voltage to produce more smoke.
Bottom Line – Our lungs are meant to inhale clean air and if you're trying to quit smoking then there are many other better ways to do that. Ultimately, the choice is yours!
P.S: This blog should not be confused with a medical journal. In case of any health issues or advice, please consult a physician.