UNION COOP
Tamkeen Program
Tamkeen Program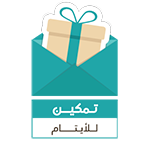 Tamkeen – For Minor Orphans
The program was allocated to the orphans of the shareholders and was given a purchase card worth AED 500, valid for 6 months. A total of 281 cards were issued during the period 01/05/2019 to 31/10/2019.
Registration continues until 31/12/2019, or until the number allocated to the program in the Department's budget is reached.

Terms of Registration:
Applicant must be child of a female shareholder and under the age of 18. If the child is over age of 18, he must be a Shareholder of Union Coop and the card will be valid until he reaches the age of 21 only.
Applicant must be orphan from father's side and must be registered with Awqaf and Minors Affairs Foundation (AMAF) or any other Government organization that proves he is an Orphan.
Shareholder may not combine multiple programs (SA'ADA, Irada and Tamkeen) under the name of a single beneficiary. For instance, if the Shareholder himself is an orphan or a person of Determination and receives subsidy from Government or Charitable authority, he should choose one program only.
'Mother' shareholder may combine the three programs (SA'ADA, Irada and Tamkeen) given the condition she is receiving financial aid from charitable or government organization, on behalf of her son, who happen to be 'person of determination' and happen to have another orphan son that deserves financial aid.
Mother shareholder has the right to register in the program for more than one of her orphan sons, under 18 years of age, if she provides the supporting documents for the same. Every orphan child will be issued a card.