Union Coop Supports Two Quran Memorization Centers in Dubai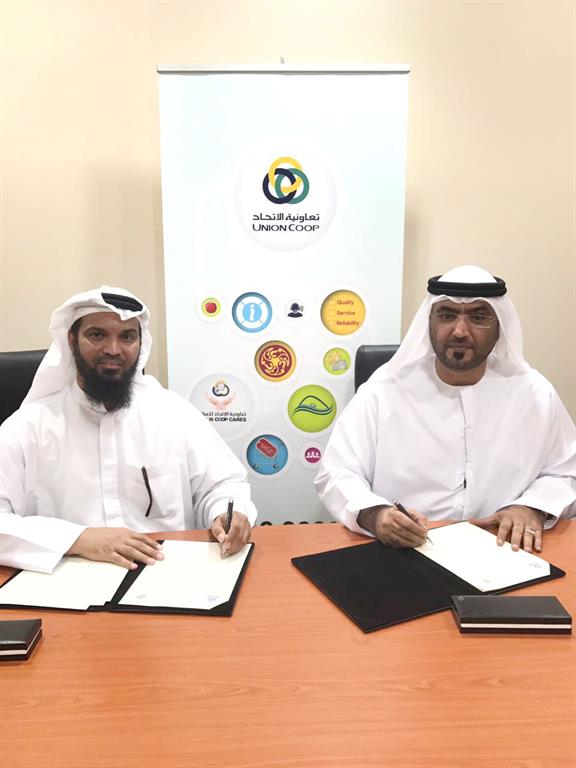 Union Coop, the largest cooperative in the UAE, signed two memorandums of understanding with Umm Al Mumineen Aysha Center for Quran Memorization and Al Sahaba Center for Quran Memorization. This aims to encourage the memorization of Quran, spread the Quran culture, and encourage youths to read the Holy book, and adhere to its lessons and teachings.
The MoUs were signed by Suhail Al Bastaki, Director of the Happiness and Marketing Department at Union Coop, Kahled Al Shamsi the Director of Al Sahaba Center, and Alia Al Suwaidi the Director of Umm Al Mumineen Aysha Center, in the presence of employees form the three sides.
Commenting on the event, Suhail Al Bastaki said "Supporting Quran centers is a very important goal for Union Coop as the Holy Quran is the basis of the educational process and building future generations. Motivating the youth to commit to their religion and understand their obligations towards their Islamic creed and message contribute to spreading moderate practice of Islam."
For his part, Kahled Al Shamsi said: "We thank Union Coop for its support to the center. Union Coop has always been a forerunner in giving and providing support for good cause. In honor of these efforts, one of the Quran memorization sessions has been named after it.
For her part, Alia Al Suwaidi said: "Union Coop's support for Quran memorization centers proves that the spirit of giving prevails in our community, and especially among national institutions." She also expressed her gratitude for Union Coop's leadership for their support.
---
---