Union Coop Sponsors the 'Challenge Race' Program… Sixth Year in a Row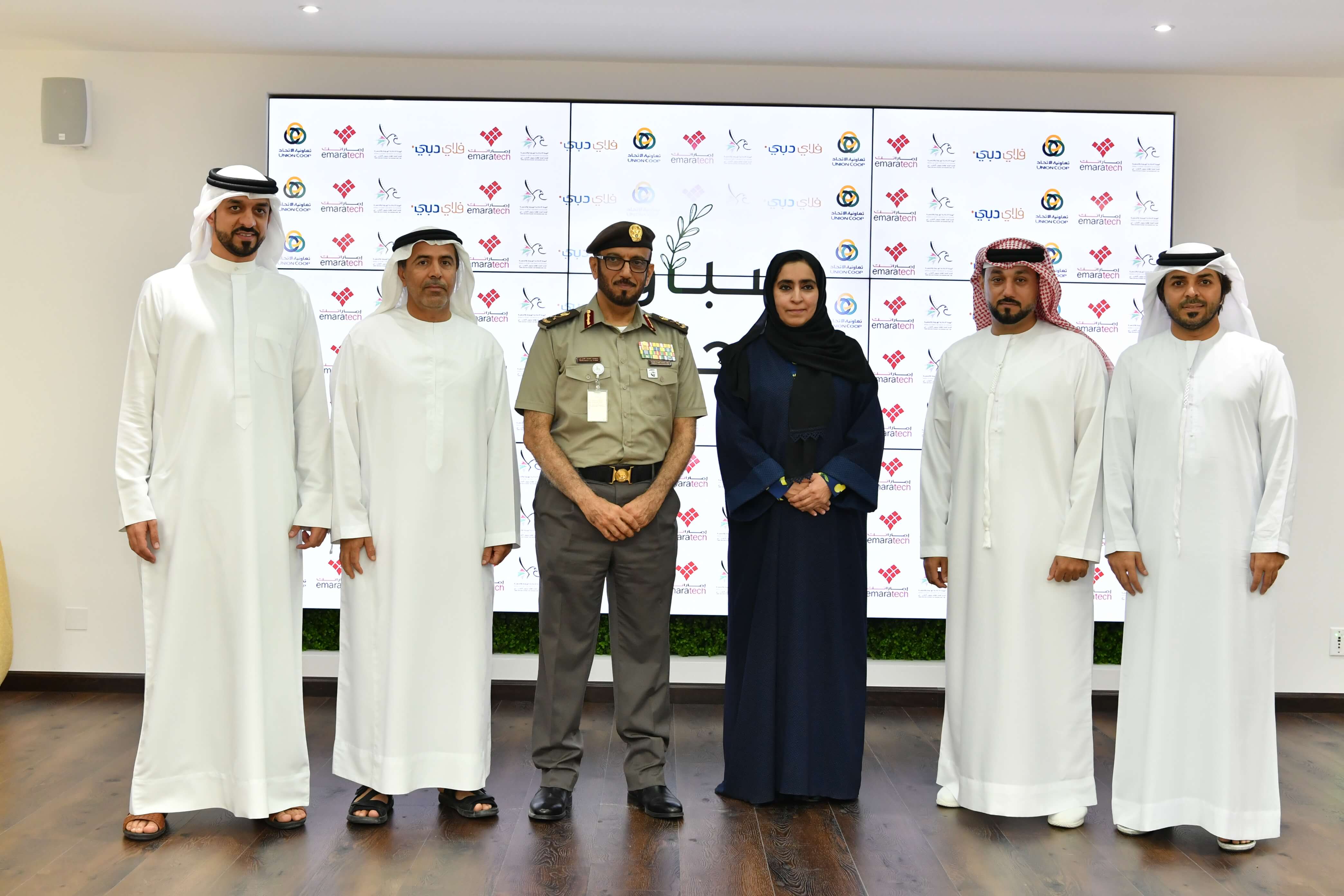 Prepared by: Benoi Nair
Photographer: Sultan Almarzooqi
Dubai, UAE:
Union Coop. The largest consumer cooperatives in the UAE and the General Directorate of Residency and Foreigners Affairs in Dubai have signed a memorandum of understanding to sponsor the ninth edition of the Ramadan 'Challenge Race' Program 2019, which will be broadcasted during the holy month of Ramadan on Noor Dubai radio station daily from 2 pm to 3 pm, except Public holidays.
The memorandum of understanding was signed by H.E. Major General Mohammed Ahmed Al Marri, Director General, GDFRA, Dubai (UAE) and Eng. Madiya Al Marri, Director of Properties and Projects Division, Union Coop, who will be sponsoring the 'Challenge Race' program for the sixth year in a row.
"This year's program will focus more on the concept of tolerance. We will support this concept through the program's agenda, which will focus on the importance of tolerance in our lives as it will contribute to the development of education, cultural growth and the promotion of positive communication between different competitive groups of the society," said Major General Mohammed Al Marri. Adding that "The program in a spirit of competition, supports the UAE's directives to implement the vision of the UAE 2021, leading to a cohesive society that maintains its unique identity. Identity gives us the strength to cooperate, share information and learn in a way that enriches the lives of each one of us."
Adding her views, Eng. Madiya Al Marri, Director of Properties and Projects Division, Union Coop said, "Union Coop's keenness to support the Challenge Race program for the sixth year in a row contributes to the promotion of Arabic language and enforcing the language of the Holy Quran, as well as enriching the knowledge and cultural stock to listeners and participants in the program. That such innovative programs stimulate the community to develop the skills of reading and strengthen the status of the Arabic language and the consolidation of cultural creativity, as well as provide them with new information to enhance their cognitive abilities and help them develop their way of life."
It is worth noting that such Ramadan Programs aim at increasing the level of community awareness, promoting cultural practices and creativity, and enriching cultural communication in order to serve the purpose of developing the UAE society, enforcing the Arabic language and educating the community about its importance through cultural competitions. This year's events are based on the concept of tolerance, which is in-line with the directives of H.H. Sheikh Khalifa bin Zayed Al Nahyan the President of the UAE, in his 2019 Declaration of Tolerance.
---